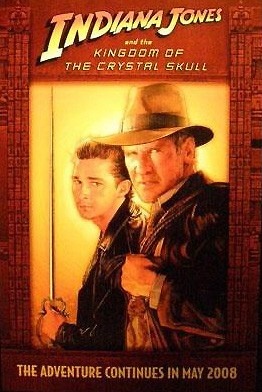 A brand new poster for the upcoming actioner Indiana Jones and the Kingdom of the Crystal Skull has popped up online, and as you will see, it brings the cheese. The poster features Harrison Ford and Shia LaBeouf very prominently, with Shia holding on to the rapier sword previously seen in Cate Blanchett's hands.
Based on the most recent trailer and this poster, I am getting a little worried about this fourth installment….
Update: Paramount has confirmed this poster as a FAKE.