Movie News
Indie Rom-com Excuse Me for Living is Already Filming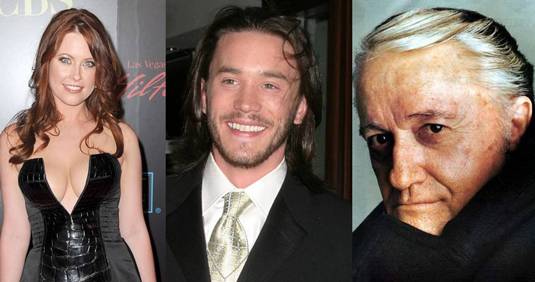 Indie romantic comedy Excuse Me for Living is fully cast. A very good pairing for two soap vets Tom Pelphrey (Guiding Light) as Dan and Melissa Archer (One Life to Live) as Laura, the psychiatrists daughter, also the love interest of the lead character Dan, along with a slew of actors including Christopher Lloyd as Lars, David A. Gregory as Bruce, Robert Vaughn (Hustle TV series) as Jacob, Wayne Knight as Albert, James McCaffrey as Barry, Ewa da Cruz as Charlie, Tonja Walker as Elaine among others.
Due to Excuse Me Facebook account James McCaffrey and Dick Cavett have last joined talented cast and filming began on the 14th day of this month in Gotham, NYC and Westchester later on. At present, they are most grateful to Auto Group which provided the cars they are already using.
The script penned writer-helmer Ric Klass, a graduate of M.I.T. and Harvard Business School, but still with a sense of humor.
The story follows a rich med student (Pelphrey) whose suicide attempt lands him with a doctor (Vaughn) who pushes him to quit drugs and join a seniors men's group. Med student soon falls for the doctor's daughter, played by Archer. And if he doesn't follow shrink Jacob's treatment plan, he may face jail time and risk losing the love of his psychiatrist's daughter.
Klass produces rom-com Excuse Me, as well.
According to wall post seems everything's going to be fine:
What a great night on the Set of Excuse me for living. Our cast was amazing."
Check out Pelphrey as Jonathan Randall  in TV series Guiding Light. You can also follow us on Facebook.
[youtube]http://www.youtube.com/watch?v=aYGKsd1Y9zI[/youtube]
Reva Breaks Up Jonathan and Shayne's Fight – August 21, 2009