Movie Trailers
International Alvin and the Chipmunks: The Squeakquel Trailer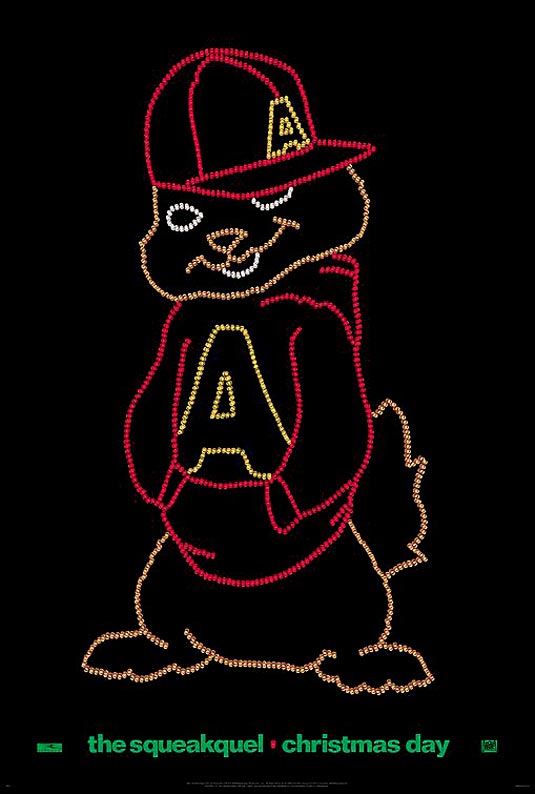 The international trailer for the upcoming children's/family comedy
Alvin and the Chipmunks: The Squeakquel,
 has been released online. "Alvin and The Chipmunks: The Squeakquel" brings back our favorite furry brothers, Alvin, Simon and Theodore. Because of a freak accident involving Alvin and Dave Seville, they go to live with Dave Seville's cool cousin Toby and must enroll in school just like every other kid. School presents new challenges to these rock stars, like dealing with peer pressure, school sports and of course, girls! By "girls" we mean the Chipettes who are managed by Ian Hawke, the Chipmunks greedy former manager who wants to turn them into the next big thing. At the outset, there is a rivalry between the Chipettes and The Chipmunks but in the end they realize that they make great friends and a great musical team! Check out the trailer after the jump Directed by
Betty Thomas
"Alvin and the Chipmunks: The Squeakuel" which stars
Jason Lee, Cameron Richardson, David Cross, Justin Long, Zachary Levi, Jesse McCartney
and
Matthew Gray Gubler
is scheduled to hit theaters on December 25, 2009.
Zachary Levi stars as Toby Seville in Alvin and The Chipmunks 2
Let us know what you think in the comments…
[flv]http://www.kinogallery.com/trailers/A/kinogallery.com_AlvintheChipmunks_trailer_int.flv[/flv]