Movie Trailers
International Extented Trailer for PROMETHEUS Also Online!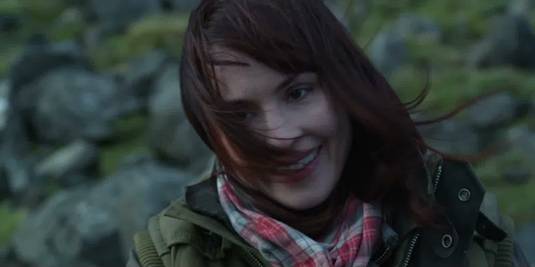 First, you have seen the teaser, then you have seen the full trailer, and finally the expanded trailer for
Ridley Scott
's
Prometheus
launched over the weekend. But that's not all we can offer you free of charge. Here comes the superb new international trailer, which finally helps explain what Scott's new sci-fi epic is all about, and at the same time teasing us all to pre-order tickets for the sci-fi epic.
Here's the synopsis: Ridley Scott, director of Alien and Blade Runner, returns to the genre he helped define. With Prometheus, he creates a groundbreaking mythology, in which a team of explorers discover a clue to the origins of mankind on Earth, leading them on a thrilling journey to the darkest corners of the universe. There, they must fight a terrifying battle to save the future of the human race. As we told you before, nothing has changed: the 20th Century Fox film stars
Michael Fassbender, Noomi Rapace, Charlize Theron, Idris Elba, Guy Pearce, Ben Foster
and
Logan Marshall-Green
. Prometheus is set to be released on June 8th 2012. Watch the international Prometheus trailer below: