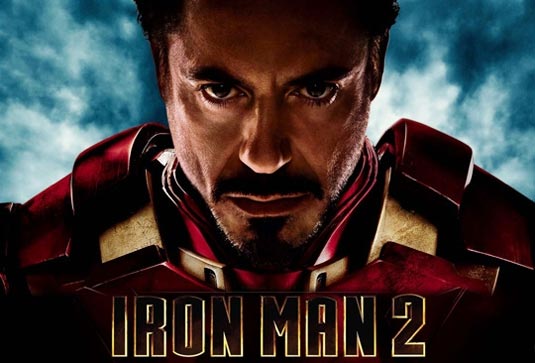 Paramount Pictures released a new international poster for "Iron Man 2" which features Tony Stark (Robert Downey Jr.) Speaking with Dark Horizons actor Sam Rockwell spilled a little more about his role as Justin Hammer in the upcoming "Iron Man" sequel".
"I'm a rival to Tony Stark. I'm a weapons dealer" says Rockwell who doesn't label Hammer as a secondary villain as many first thought – "He's kind of more of the plucky comic relief, but he's got a little bit of an edge. He's a little pissed off… [actually] he's little more Salieri than he is the plucky comic relief. Mickey Rourke is really the bad guy."
The actor is also the focus of an online campaign to get his performance in "Moon" awards recognition. Asked about it, he says
"That's a very flattering thing, yeah" but admits the chances of the film scoring success on that front are slim – "I think my movie's much too small to be considered for that. It's not even eligible for the Spirit Awards, because it's a British film, so, it's such a long shot for that film, but that would be a dream come true, to be considered for something like that."
The film also stars Gwyneth Paltrow, Don Cheadle, Favreau, Mickey Rourke, Samuel L. Jackson, Scarlett Johansson, Garry Shandling, John Slattery, Kate Mara, Clark Gregg and Olivia Munn "Iron Man 2", directed by Jon Favreau, is scheduled to hit theaters on May 7, 2010.
Iron Man 2 Poster