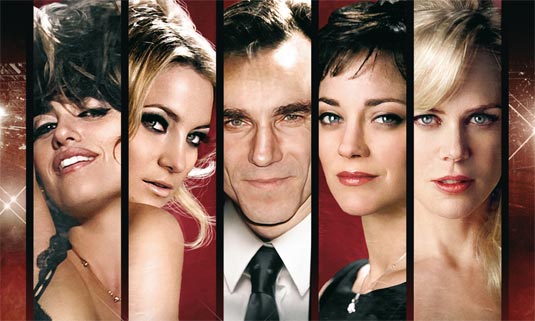 Today we have a new International poster for the upcoming Rob Marshall's musical "
Nine
", starring
Daniel Day-Lewis, Fergie, Judi Dench, Kate Hudson, Marion Cotillard, Nicole Kidman, Nine, Penelope Cruz
and
Sophia Loren.
Marshall's new musical following a film director named Guido Contini who is in his middle age. He is trying to complete his next film. His main problem is that he has too many women in his life – Luisa his wife, Carla his sexy mistress, and Claudia, his muse and protege. The movie which also stars
Ricky Tognazzi, Giuseppe Cederna, Giuseppe Spitaleri
,
Elio Germano, Roberto Nobile, Andrea Di Stefano
and
Remo Remotti
has five Golden Globe nominations, including best musical or comedy and acting nods for Daniel Day-Lewis, Penelope Cruz (as best supporting actress) and Marion Cotillard.
International "Nine" Movie Poster