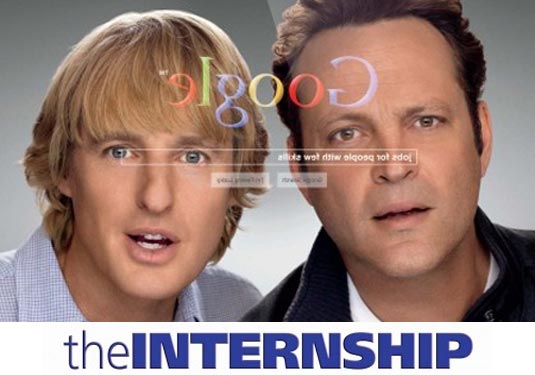 The second poster for Shawn Levy's
The Internship,
which reunites the duo of
Vince Vaughn
and
Owen Wilson
,  has been released.
Wilson
and Vaughn star in the upcoming comedy as two out-of-work travelling salesmen, who decide to kick-start their new careers by applying for an internship at Google. However, the pair are such technophobes that they struggle to keep up with their younger fellow interns, all of whom are competing for a full-time job. Joining Vaughn and Wilson are
Rose Byrne, John Goodman, Aasif Mandvi
and
Max Minghella.
 The screenplay was co-written by actor Vince Vaughn and Jared Stern (Mr. Popper's Penguins, The Watch). The Internship opens on June 7th, 2013. SEE ALSO:
THE INTERNSHIP Poster