Movie News
Ivan Reitman Will Direct Ghostbusters 3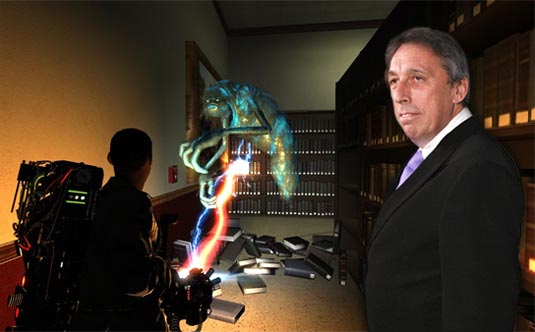 Ivan Reitman confirmed he will return to direct "Ghostbusters 3."
Reitman, director and producer of the first two movies which were released in 1984 and 1989, revealed that Lee Eisenberg and Gene Stupnitsky (Year One, The Office) have already turned in a draft for the third "Ghostbusters" installment.
Revealing that he planned to start filming this year, Reitman also added:
"I'm not going to comment on what's in the script and on what Sigourney (Weaver) may or may not have said. She's been so busy on 'Avatar,' I've not been able to find her. There's some very cool things in the new draft, let's just put it that way."
He hopes to start shooting the film in 2011.
Reitman's last film was 2006's "My Super Ex-Girlfriend." [source: MTV]