Movie News
Jack Nicholson On Heath Ledger's Death: "I Told Him So"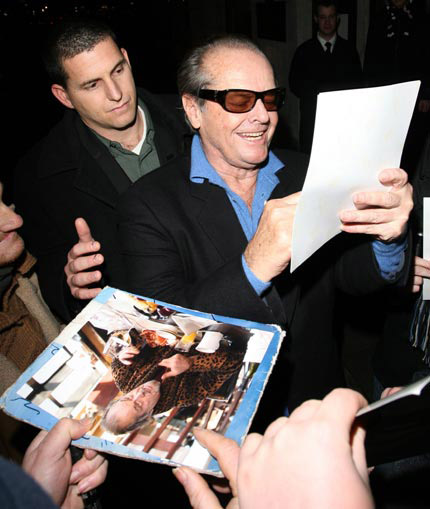 Ledger – who has taken over Nicholson's role as the Joker in the latest instalment of the Batman franchise – was pronounced dead in New York on Tuesday following a suspected drugs overdose.
Entertainmentwise has learnt that Nicholson – who is in London promoting The Bucket List – was confronted by a fan outside the Wolseley restaurant, who asked the veteran actor what he thought about the 28-year-old's sudden passing.
"I told him so," the 70-year-old replied cryptically.
Ledger's body was discovered by a maid in his Manhattan apartment on Tuesday night.
The actor was reportedly found naked in his bed by the maid and the masseuse with pills scattered across his body.

Paramedics attempted to perform CPR on the actor, however he was later pronounced dead at the scene.
U.S. website, TMZ.com, are also quoting a source who suggests that Ledger had a long running substance abuse problem.