Movie News
Jaimie Alexander and Colm Feore Join Thor
Director Kenneth Branagh has cast two more actors in his forthcoming Marvel Studios adaptation of "Thor." According to THR, those actors are Jaimie Alexander (Kyle XY, Rest Stop) and Colm Feore (Chicago, 24, The Chronicles of Riddick).
They will join Chris Hemsworth, already cast as Thor; Tom Hiddleston, who plays Loki, the god of mischief who serves as the movie's villain; and Natalie Portman is Thor's human love, Jane Foster.
Alexander is set to play Thor's Asgardian ally, the Lady Sif, who will vie for the Thunder God's affections with the mortal Jane Foster (Portman). Feore's character is shrouded in mystery — the studio isn't even sending the actors the script — though it is known to be a villain.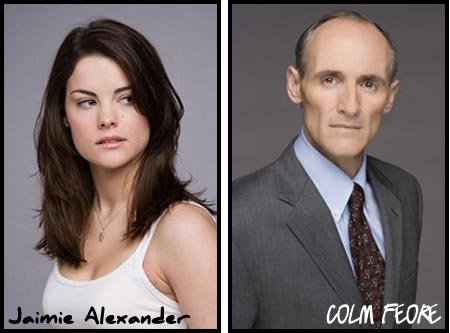 At the center of the story is The Mighty Thor, a powerful but arrogant warrior whose reckless actions reignite an ancient war. Thor is cast down to Earth and forced to live among humans as punishment. Once here, Thor learns what it takes to be a true hero when the most dangerous villain of his world sends the darkest forces of Asgard to invade Earth.
"Thor" is currently scheduled to hit theaters on May 20th, 2011.