Movie News
James Cameron to Develop 3D Movie Inspired by Cirque du Soleil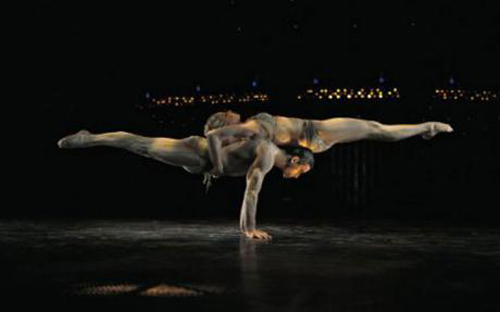 James Cameron
has a new project! The latest news goes like this: Avatar director has just signed up to make a new
3D
movie inspired by
Cirque du Soleil
. Anyone surprised? Well, we guess not… Here's an official announcement with full details: "Cirque du Soleil, James Cameron (Titanic, Avatar), and Andrew Adamson (Shrek, Chronicles of Narnia), in association with Reel FX Entertainment, announce today a partnership designed to develop and produce immersive theatrical 3D projects inspired by the unique creative universe of Cirque du Soleil. Initiated by Cirque du Soleil, the new 3D motion picture experiences will combine the creative visions of Cameron and Adamson to capture and expand the live production experience to an art form beyond the imagination. The partnership brings together the best creative minds in 3D technology, creative storytelling and live performance.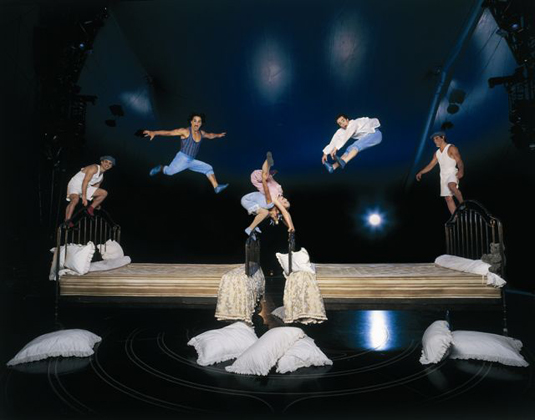 Cirque du Soleil
The first project to stem from this partnership is currently in production. This first film includes original visuals and a story written by the project's director, Andrew Adamson. James Cameron will Executive Produce, and bring his unique 3D expertise to the project. Reel FX Entertainment, led by Ed Jones and Cary Granat, is the production partner along with Cirque du Soleil Images…" [via
Deadline
] The film doesn't have a title yet, but follows this concept: "There are worlds beyond dreams, illusion and imagination, where human beings are capable of anything. Where love rules, and everything your heart yearns for is beautifully, incredibly real." In the meanwhile, here's what director Cameron had to say about the whole thing: "Shooting with the Cirque du Soleil team has been one of the most enjoyable experiences of my professional life. For years I've been a fan, both of their celebration of human physical performance and for their wild imagination in the designs of characters, costumes, music and unparalleled theatrical staging. The images we've been shooting are stunning, and I know Andrew Adamson will weave them into a transporting, dreamlike narrative which will mesmerize audiences of all ages, around the world." At this moment that's basically all we know about this project but with every new detail about this, we'll be back, so make sure you stay tuned!