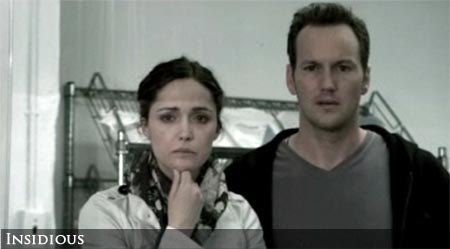 Today we have the trailer for the upcoming
Insidious
indie
horror film, directed by
James Wan
and starring
Rose Byrne
and
Patrick Wilson
.
Plot:
When proud parents take possession of an old house, an accident results in one of their sons falling into a coma. The tragedy doesn't stop there when they are beset by vengeful spirits from another realm in this new chiller by the director and writer of Saw and by the producers of Paranormal Activity. The film co-stars ,
Barbara Hershey, Ty Simpkins, Andrew Astor, Angus Sampson, Lin Shaye, Leigh Whannell
and
Chelsea Tavares
.
Insidious
is scheduled to hit theaters on April 1st, 2011. Check out the new trailer, then sound off with your reactions in the comments below.