Movie Photos
First Look: Jamie Foxx As Electro In THE AMAZING SPIDER-MAN 2
Oscar winner
Jamie Foxx
is covered in blue makeup as a hoodie-wearing Electro while he arrives on set of
The Amazing Spider-Man 2
in Times Square, New York on Monday night, April 15th. Jamie recently revealed about his costume:
It won't be green and yellow. It will be a different color. They (the producers) want something for the future. They want to have it more grounded and not as comic bookie, so it won't be green and yellow. They want to try new things, like a liquid rubber and things like that, and there are all these bolts and stuff in my arms where they are hanging me upside down and trying to figure out what [happens]. How did he become this way? So, it will be some new stuff.
However, he didn't mention anything about the blue make-up. The scene appears to take place before Electro gets his full costume. The picture also stars
Andrew Garfield, Emma Stone, Dane DeHaan, Shailene Woodley, Paul Giamatti, Felicity Jones, Chris Cooper
, and
Sally Field
.
The Amazing Spider-Man 2
opens in theaters on May 2nd, 2014. Check out the images below.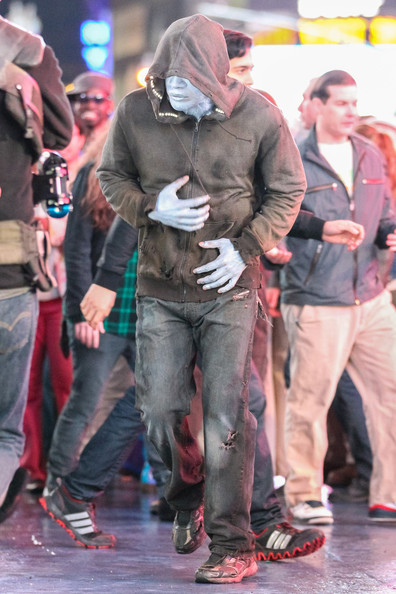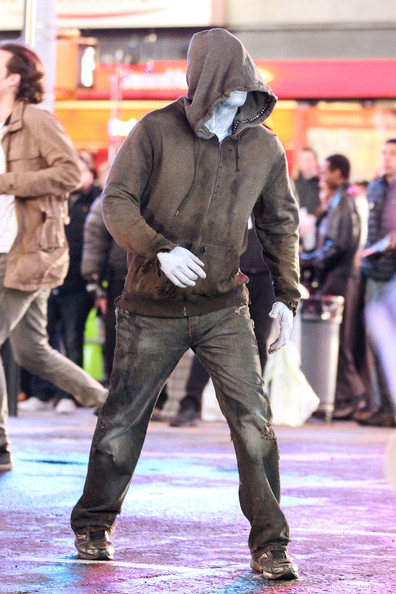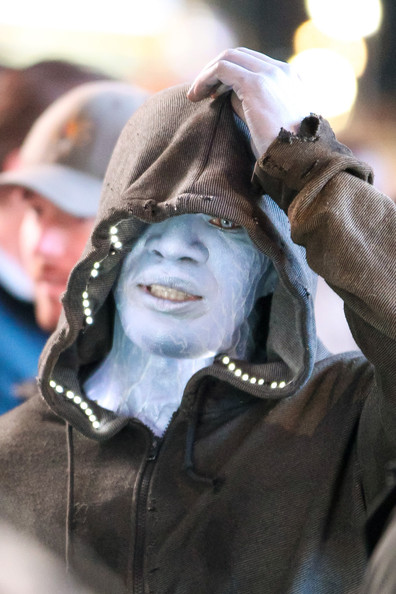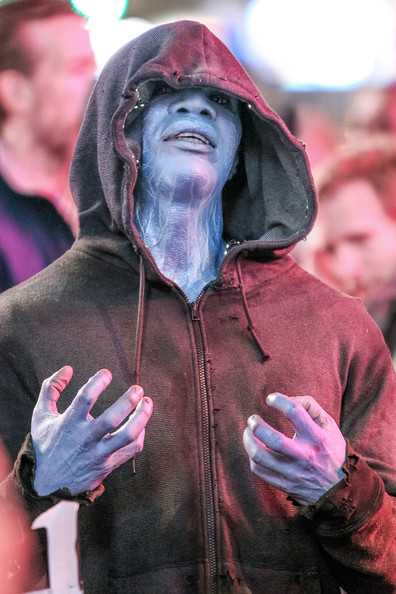 Here's the official synopsis:
In The Amazing Spider-Man™ 2, for Peter Parker (Andrew Garfield), life is busy – between taking out the bad guys as Spider-Man and spending time with the person he loves, Gwen (Emma Stone), high school graduation can't come quickly enough. Peter hasn't forgotten about the promise he made to Gwen's father to protect her by staying away – but that's a promise he just can't keep. Things will change for Peter when a new villain, Electro (Jamie Foxx), emerges, an old friend, Harry Osborn (Dane DeHaan), returns, and Peter uncovers new clues about his past.