Movie News
Jason Momoa Cast as Conan the Barbarian. Mickey Rourke To Play His Father?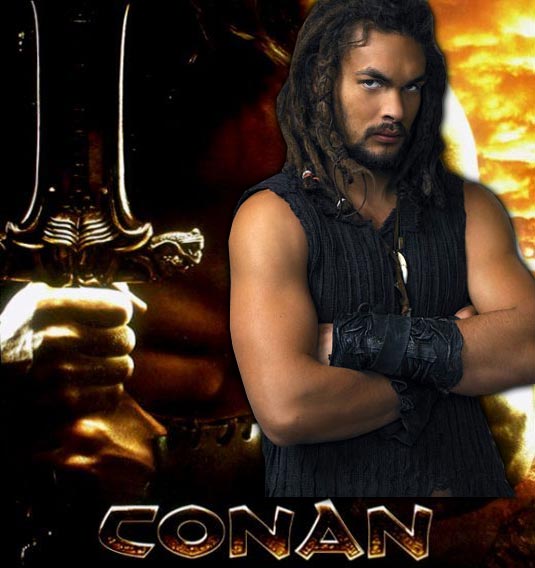 Jason Momoa has been tapped to star in the reboot of "Conan," the rebirth of the Robert E. Howard-created series. He is a television star who most notable works are "Baywatch: Hawaii" and "Stargate Atlantis."
Momoa, held off competition from Twilight's Kellan Lutz and Jared Padalecki for the coveted warrior role. Sources said that director Marcus Nispel (Friday The 13th.) was sold on Momoa, and won over the filmmakers by shooting a few trial scenes that allowed Momoa to wield a sword and behave very Schwarzenegger-like.
Additionally, we hear that Lionsgate have "extended an offer" to Mickey Rourke to play Conan's father, Codril. No confirmation either way yet, but interesting nonetheless.
"Conan" is scheduled to start production in Bulgaria on March 15. 2010. [source: Latino Review]
Let us know what you think in the comments…