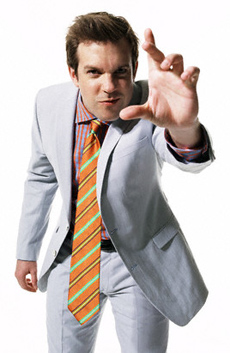 Jason Sudeikis is in final negotiations to join the cast of an upcoming Seth Gordon's comedy Horrible Bosses.
This way, Saturday Night Live star joins some interesting cast that already includes Jamie Foxx, Jennifer Aniston, Colin Farrell, Charlie Day and Jason Bateman.
This project is already described as "a dark, in-the-workplace comedy" or if you prefer, the movie is based around three friends who conspire to kill their bosses. Not bad at all!
So, Sudeikis will join Jason Bateman and Charlie Day as a "trio of friends who conspire to murder each others' bosses. Jennifer Aniston and Colin Farrell are two of the offending office tyrants, while Jamie Foxx is a colorfully named scam artist who dishes killing advice to the three regular guys."
Set to play the titular bosses are Jennifer Aniston and Colin Farrell, while Jamie Foxx has also been cast as a con man who gives the guys (terrible) advice on how to get away with the crime.
Sudeikis just finished filming Hall Pass with Owen Wilson and co-stars in Going the Distance, out later this summer. Both films are under New Line, as well as Horrible Bosses, which is lated for a July 2011 release.
As we said, Seth Gordon is directing from the script of Jonathan Goldstein and John Francis Daley. Brett Ratner and Jay Stern are producing.
This sounds good, and we're definitely interested in this comedy. With every new information about Horrible Bosses – we'll be back, so, make sure you stay with us!