Movie News
Jessica Chastain to star opposite Brad Pitt in 'Tree of Life'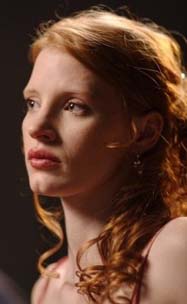 Jessica Chastain will play the female lead opposite Brad Pitt in 'Tree of Life', a film that story concerns the loss of innocence as seen through the eyes of the son of the characters portrayed by Pitt and Chastain.
Sean Penn appears in a supporting role.
Heath Ledger was originally slated to star in the film, but Pitt replaced him prior to the late actor's death.
Jessica Chastain will next be seen in the Al Pacino starrer 'Salomaybe?'.
Starring: Brad Pitt, Sean Penn, Jessica Chastain
Writer/Director: Terrence Malick