Movie News
Jew Suss – Rise and Fall Booed at Berlin Film Festival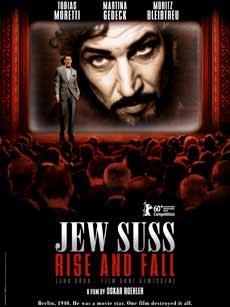 How would you react if I told you that this year, in the middle of Berlin, you will have a chance to see the reincarnated version of the forbidden German movie?
It's not a joke, and we are talking nothing but the truth! Jew Suss – Rise and Fall (Jud Suess – Film ohne Gewissen), stirred a controversy at its premiere at the Berlin Film Festival Thursday In Competition.
Movie about a movie, that's how we could start this story. Extraordinary analyze of the Nazi – time in Germany, that will give you a new look at the past, brought to you by German director Oskar Roehler.
But let me tell you just one thing, if you expect to see some old war themes in this one – forget it! This time you will have an opportunity to see smart, charming, and highly intelligent man, Joseph Goebbels, who knew how to manipulate with his knowledge, and use it as cruel propaganda. That's a fact.
On the other side, you are going to see a remarkable study of a Nazi "star", Ferdinand Marian, whose life was ruined by this movie at the time. His only mistake was a role in Shakespeare's "Othello" in Berlin, where Goebbels spotted him, and concluded that he will be a perfect man for his propaganda film – anti-Semitic 1940 film Jew Suss (Jud Süß).
Marian is married man, careerist, but with conscience. Goebbels very well uses him, and, at the time, movie gains national and even international audience. But something, as always, goes wrong. Family situation goes bad, his wife doesn't like the image of her man anymore, she begs him to leave Germany. No! Marian wants to give it a try at the Venice Film Festival premiere in 1940!
Combining facts and fiction, Roehler provokes his critics by dramatizing and overemphasizing details.
Very soon he realizes that madness is around him, as well as in himself. He is now living in a crazy world, with a criminal regime all over the country, and too much pressure he just can't stand. Alcoholism  seems like a good solution in his eyes, and the movie that made him a star – became something that he would rather not remind ever again…
In a leading role we have Tobias Morreti as Ferdinand Marian. Leading female role is Martina Gedeck. The movie also stars Moritz Bleibtreu, Justus von Dohnanyi and Armin Rohde. As we said, Jew Suss – Rise and Fall is directed by Oskar Roehler ("Lulu & Jimy," "No place to go" and  "Silvester Countdown") from the script by Klaus Richter, Michael Esser and Friedrich Knilli.
We do recommend Jew Suss – Rise and Fall, although the film was booed during a screening at this year's Berlin Film Festival.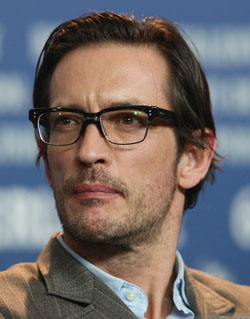 But Roehler hit back saying: "We wanted to tell emotions. Had it been a documentary it would have essentially been a very different film."
Roehler said from the start he found the movie's script interesting "because it showed the Third Reich from a different angle, from the perspective of the elite."
"It was not just about bad Nazis marching up and down the streets. It was interesting looking at Nazi high society and the subtle pressure that was applied to people to work for them." he added.
Watch it, maybe your  "boo"  will be the next one, or maybe you will have a better understanding of a man that tried to find his luck in a mad, mad time. Who knows?
You can read the plot of the original movie Jew Suss from 1940 directed by Veit Harlan, that presents itself as a movie all based on true events, made under the command of Nazi propaganda minister Joseph Goebbels. People involved with this movie were either forced – or loyal to the Nazi cause, though lots of them denied that of course later after the war, to avoid prosecution, such as director Harlan.
In this notorious Nazi propaganda, a conniving, ambitious Jewish businessman, Suess Oppenheimer, snares a post as treasurer to the Duke of Wurttemburg by showering the corrupt duke with treasure and promises of even greater riches. As the Jew's schemes grow more elaborate and his actions more brazen, the dukedom nearly erupts into civil war.
Persuaded by the Jew, the Duke all but scuttles the constitution and alienates the assembly by lifting the local ban on Jews in Stuttgart. In a final outrage, the Jew rapes a wholesome German girl and tortures her father and fiancee. When the Duke succumbs to a sudden heart attack, the assembly of Elders try the Jew and sentence him to death for having "carnal knowledge of a Christian woman."