Movie News
Johnny Depp As Pancho Villa In Kusturica's New Movie?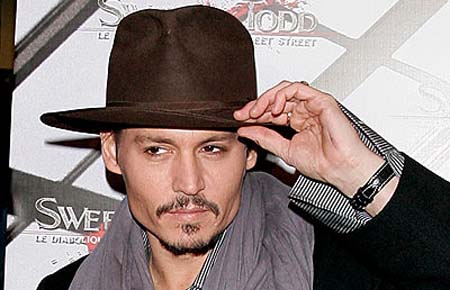 Serbian director
Emir Kusturica
is in advanced negotiations for
Johnny Depp
to take on the title role in Mexican revolutionary hero
Pancho Villa
biopic. The movie, based on the biographical novel "
The Friends of Pancho Villa
" written by author James Carlos Blake, is titled "
Seven Friends of Pancho Villa and the Woman With Six Fingers
." James Carlos Blake recounts how Villa and his loyal companions had the time of their lives robbing from the rich, partying, dancing, drinking Tequila, and making love. The script, which is written by Kusturica and
Gordan Mihic
is completed, although lensing is not set to start until 2011 due to Depp's prior commitments. The drama, which revolves around an early 20th Century bandit who became a guerilla fighter and hero to the poor, will have Depp acting in Spanish. The Spanish-language biopic will be shot partly in Mexico. Villa has previously been played onscreen by Antonio Banderas, Telly Savalas and even Villa himself in the 1914 movie "The Life of General Villa."
Salma Hayek
is also in talks to co-star with Depp once again, as the pair worked together in "Once Upon a Time in Mexico." Depp and Kusturica worked together previously on "
Arizona Dream
" in 1993. Director Emir Kusturica is also planning to shoot a black comedy titled "
Cool Water
," set amid the Mideast conflict, about a Palestinian stripper working in Germany who returns to her homeland to bury her dead father.