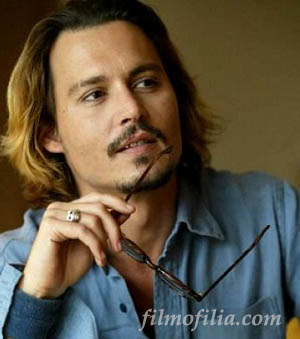 'Shantaram' is a novel of epic proportions written by Gregory David Roberts and upcoming film based on this bestselling novel. It tells the story of his break from a Melbourne prison in Australia and escape to New Zealand followed by India where much of the novel is set.
Gregory David Roberts nicknamed 'Lin' (as an abbreviation of a name that was on the passport he was using when he arrived in India) lives in Mumbai (Bombay). He meets a girl Karla, who introduces him to a popular nightspot called Leopold's, and he becomes a regular there.
Risking his anonymity, he sets up a free clinic in a slum and helps out people who otherwise wouldn't have any health care. He visits the native village of Prabaker and falls in love with rural India.
Eventually Bombay mafia chief takes Lin under his wing. Their association leads Lin from love to wretched prison life, from freedom to finally gunrunning in Afghanistan.
Warner Bros. Pictures bought the movie rights for the novel. The deal to bring the book to the screen is considered to be one of the biggest film rights deals in 2007.
Bidding on the project heated up after Russell Crowe expressed an interest in the story. Warner Bros and Initial secured the deal at the prompting of Johnny Depp (who loves the book and wants to star in the movie) in the lead and Bollywood actor Amitabh Bachchan in a supporting role.
Too much loud and rumours, of course, followed up 'Shantanaram'.

Peter Weir was initially attached to direct and began pre-production before having creative differences with producer/star Johnny Depp on the adaptation. While the Mira Nair-directed project still has all its players attached, including Depp and Bollywood star Amitabh Bachchan, the film's February start date has been delayed indefinitely.
Sources close to the production said that the script from Eric Roth still needs some work and that filming in India is not a good idea in February as next year's monsoon season is expected to be particularly severe. Writer's strike is one of the reason for delaying the start of production of the movie.
'I found it funny when reports said the film has been shelved because we couldn't afford Johnny Depp. In fact, it was Johnny who came to me suggesting we make a film together and he's the actual producer of the film. So, Shantaram is definitely on, but it's on-hold at moment because of the on-going writers' strike in Hollywood. We were supposed to get going on February 2, but now I guess it'll take some more time to get started.' Mira Nair said.
'Shantanaram' will be shooting in India and New Mexico.
Director: Mira Nair
Screenwriters: Eric Roth, Peter Weir
Producers: Graham King, Brad Pitt, Johnny Depp
Distributor: Warner Bros. Pictures