Movie News
Jon Bon Jovi, Seth Meyers, Til Schweiger Join Garry Marshall's New Year's Eve
More casting news today, guys!
Jon Bon Jovi
,
Seth Meyers
and
Til Schweiger
will join the upcoming
Garry Marshall
's
New Year's Eve
.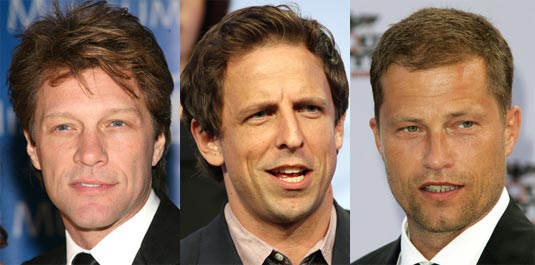 I'm sure you all remember this title and pretty awesome cast that already includes
Robert De Niro, Michelle Pfeiffer
,
Halle Berry, Sarah Jessica Parker, Zac Efron
,
Jessica Biel, Sofia Vergara
, Abigail Breslin, Ashton Kutcher, Lea Michele, Hilary Swank among others. The movie tells intertwining stories of a group of New Yorkers as they navigate their way through bittersweet drama and romance over the course of New Year's Eve. Jon Bon Jovi will play an aging rock star who dumped Halle Berry's character years ago and meets her once again at a New Year's Eve party. Seth Meyers is portraying a broke father who wants his pregnant wife (Jessica Biel) to deliver the year's first baby in order to win $25,000 in a radio contest. At this moment still no details were given on Til Schweiger's character. Garry Marshall is directing the movie from a script by
Katherine Fugate
, who also wrote Marshall's Valentine's Day (sounds familiar?). No production schedule was announced for New Year's Eve. As usual, we'll let you know!