Movie News
Joseph Fiennes to Join AMERICAN HORROR STORY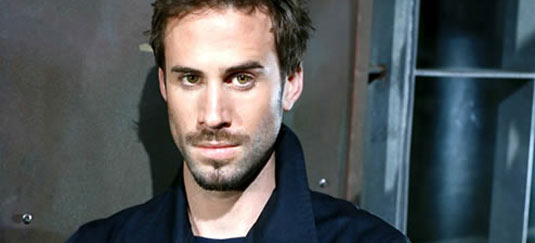 So,
Joseph Fiennes
is about to join
American Horror Story
? Well, ok, he's still
in talks
, but if negotiations work out, we'll soon have a chance to watch him in the second season of FX's thriller. If you ask me – I can totally see Fiennes next to
Jessica Lange, Zachary Quinto, Lily Rabe, Sarah Paulson
and
Evan Peters
. As well as some newcomers, but – more about that in the rest of this report… What definitely sounds great about Fiennes' possible involvement in the whole thing is that he could come on board to play the head of the mental institution run by Lange, and you already know what that means. Yeah, when you deal with Jessica's character – you immediately become the object of her desire, so what can I tell you guys – get ready for a weird romance! Anyway, until we hear Fiennes is officially on board, let us remind you that American Horror Story will return to FX this fall, and that
James Cromwell, Adam Levine, Chloe Sevigny
and
Lizzie Brochere
make the rest of that
horror- cast
. What do you think?