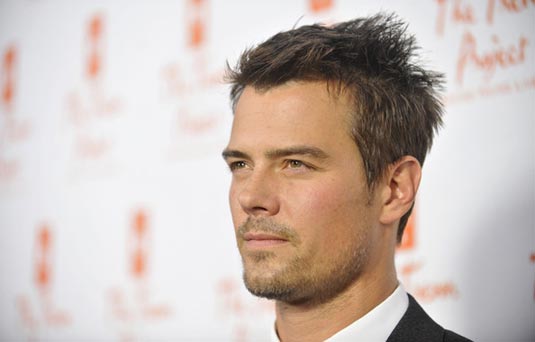 Ok, this is necessary!
Robert De Niro, Ashton Kutcher, Halle Berry, Jessica Biel, Michelle Pfeiffer, Sarah Jessica Parker, Hilary Swank, Zac Efron, Sienna Miller, Lea Michele, Sofia Vergara, Abigail Breslin, Til Schweiger, Seth Meyers, Jon Bon Jovi
. What do they all have in common? The
New Year's Eve
rom-com, you already know! Oh, wait, I forgot to tell you that
Josh Duhamel
is on board too! Let us remind you once again that the movie tells intertwining stories of a group of New Yorkers as they navigate their way through bittersweet drama and romance over the course of New Year's Eve. The various romances or non-romances will intersect and weave an overall plot laced with love and loss. At this moment still no details were given on Duhamel's character.
Garry Marshall
is directing the movie from a script by
Katherine Fugate
, who also wrote Marshall's
Valentine's Day
. Filming on New Year's Eve will probably begin soon because it's already scheduled to hit theaters on December 9th, 2011.