Movie Photos
JOURNEY TO THE CENTER OF THE EARTH New Photos !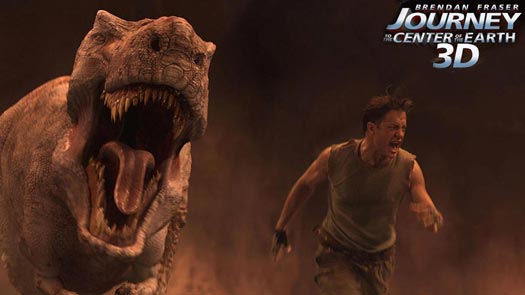 Warner Bros. has provided new photos from the upcoming 3-D adventure, "Journey to the Center of the Earth".
The story revolves around a scientist (Brendan Fraser), his nephew (Josh Hutcherson) and their mountain guide (Anita Briem), who discover a fantastic and dangerous lost world in the center of the earth.
The new film marks the first live-action production to be projected on Real D's digital 3-D screens, which by summer should total more than 1,500 domestically. "Journey" is helmed by Eric Brevig, who will be making his feature film directorial debut. It is scheduled to hit theaters on July 11th.