Movie Photos
Great Poster, Trailer & Images From Horror Thriller JUG FACE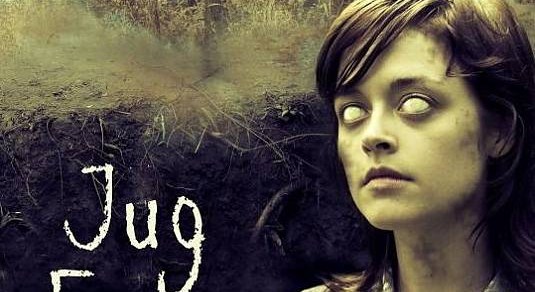 Make some room for Jug Face, 'cause the pit wants what it wants! Confused? Hope you're already familiar with Chad Crawford Kinkle's horror thriller (which premiered at the 2013 Slamdance Film Festival), but if you're not – there's no need to worry: we have an awesome poster, trailer and some great images from the whole thing! Click continue & enjoy… [jwplayer mediaid="151174″] Written and directed by Chad Crawford Kinkle, the movie will tell us the story of a pregnant teen trying to escape a backwoods community when she discovers that she may be sacrificed to a creature in a pit.
Here's the official synopsis:
The pit has spoken. Dawai, the potter of a backwoods community, has crafted a face on a ceramic jug of the person that the pit wants sacrificed. Ada, pregnant with her brother's child, has seen her face on the jug and hides it in the woods, determined to save the life of her unborn. If she does not sacrifice herself however, the creature from the pit will kill everyone in the village until she does.
Sounds weird, but that's exactly what we love about this project! On the other hand, the movie has a pretty interesting cast on board which includes Lauren Ashley Carter as Ada, Sean Bridgers as Dawai, Sean Young, Larry Fessenden and Daniel Manche. Jug Face is slated for a July pre-theatrical VOD premiere, followed by a national theatrical rollout.