Movie News
Julia Ormond to Play Superman's Kryptonian Mother in Man of Steel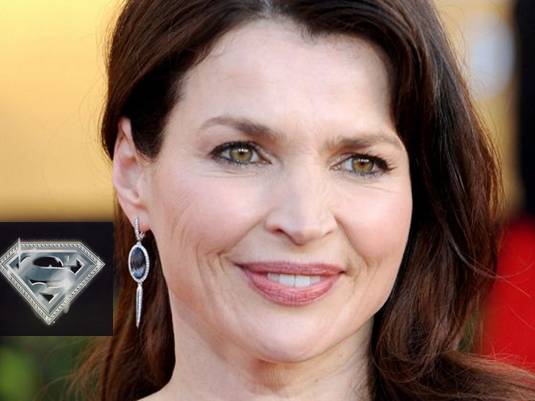 Every superhero has a mom, even the adopted ones. It seems Superman's mom, Lara Lor-Van, will be embodied by Julia Ormond.
As we learned, Superman was orphaned when his parents put him in a space rocket and sent him to Earth in advance of their home planet from the obliteration. In Zack Snyder's Superman reboot Man of Steel, Brit thesp Henry Cavill plays Clark Kent, who was born Kal-El of Krypton. Last week, Russell Crowe was disclosed as the choice to play Jor-El, Clark's Kryptonian ancestor, and though rumors at the time suggested that Connie Nielson has been offered the role of Kal-El's mother, Deadline revealed that Julia Ormond is in talks to play the Big Blue Boy Scout's mom Lara.
Lara Lor-Van was Lara's full maiden name, as "Lor-Van" is the name of Lara's father (Kryptonian's females use their father's full name as their last names before marriage, and then are known simply by their first names after marriage) She was married to Jor-El, a leading scientist on the Kryptonian ruling council. In the pre-crisis comics, she was an astronaut, while other stories such as The Last Days of Krypton, describe her as an artist. Lara's initials LL indicate a trend of characters having these initials that are important to Superman. She's role in the Superman stories has varied over the years; earlier stories treated Lara in a lesser role compared to her scientist husband; however, stories from the 1970s onwards depict Lara in more prominent roles, including the 2004 miniseries Superman: Birthright. After constructing his Fortress of Solitude, Superman honored his departed biological parents with a statue of Jor-El and Lara holding up a globe of their native planet.
As for the Brit-born Ormond, she starred in Legends of the Fall and First Knight in the mid-1990's, and recently appeared in The Curious Case of Benjamin Button, The Conspiracy, and Temple Grandin. In the past few years, she had multi-episode arcs on CSI: NY and Nurse Jackie, plus Law and Order: Criminal Intent.
Superman's Earthing parents, Martha and Jonathan Kent, will be played by Diane Lane and Kevin Costner; Amy Adams as human character Lois Lane, with Antje Traue and Michael Shannon as Kryptonian villains Faora and General Zod. Man of Steel, written by Batman Begins's David Goyer from a story he developed with producer Christopher Nolan, is set to start shooting next month under the direction of Zack Snyder.
Superman's reboot is slated for theaters Mid-December 2012!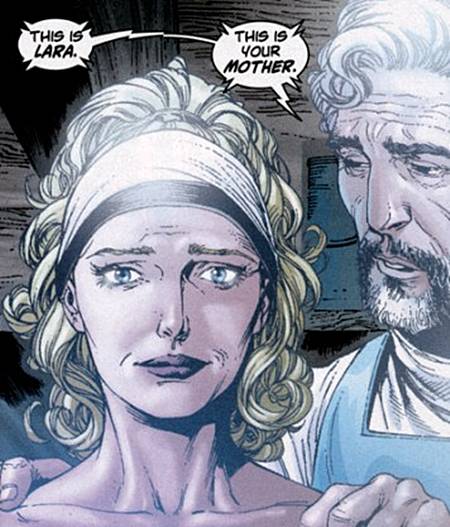 Lara, Superman's Kryptonian Mom
Source: Deadline