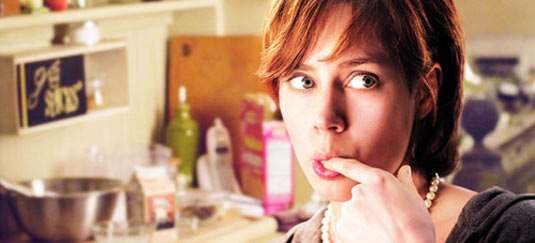 Take a look at this new poster for the upcoming drama/comedy "Julie & Julia," starring Meryl Streep (Julia Child) and Amy Adams (Julie Powell).
Director Nora Ephron adapted the screenplay from Julie Powell's book "Julie and Julia: 365 Days, 524 Recipes, 1 Tiny Apartment Kitchen."
The film follows Powell, a government employee who decides to cook her way through legendary cook Julia Child's classic cookbook, "Mastering the Art of French Cooking" in one year's time out of her small Queens kitchen. Powell blogs her daily experiences, gaining a loyal following along the way.
You can also check out the trailer for Julie & Julia.
"Julie & Julia" which also stars Stanley Tucci, Chris Messina and Linda Emond will hit theaters on August 7, 2009.