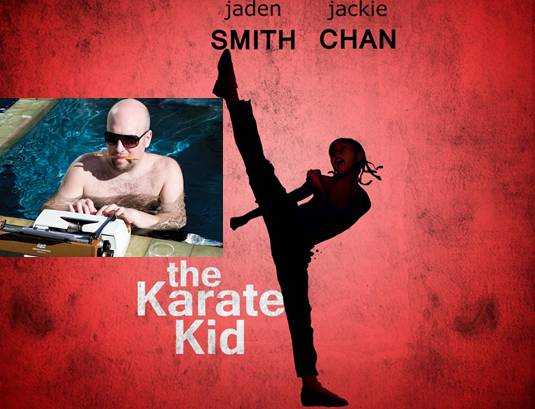 Zak Penn is a screenwriter who made it big fast. He cut his teeth on the X-Men sequels and has now been tapped to do a rewrite on untitled The Karate Kid sequel, despite original thought that the screenplay would be written by the writers of Kung Fu Panda, Ethan Reiff and Cyrus Voris.
Plot details behind the new film are being kept under wraps, but there is a belief that both Jaden Smith and Jackie Chan, who played Dre Parker and Mr. Han, respectively, are obviously expected to return. No deals have been made yet.
Director Harald Zwart is a fair bet to step back behind the camera, too, after previously declaring an interest in The Karate Kid 2.
Penn started his writing career with The Last Action Hero when he was just 24 and has ever since written a grab bag of good and bad movies. But the screenwriter has penned the Incredible Hulk, so clearly he has the talent; his most recent creation is the SyFy network's superhero series Alphas, which will be starting its second season in July.
Are you interested in seeing how The Karate Kid sequel develops?
[youtube]http://www.youtube.com/watch?v=XY8amUImEu0[/youtube]
The Karate Kid – Trailer