Movie News
Kate Winslet In Jason Reitman's Labor Day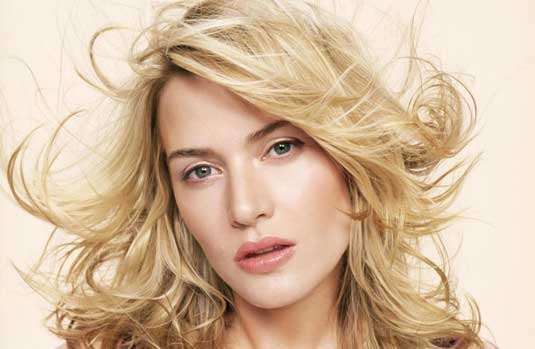 Labor Day is an upcoming Jason Reitman's adaptation of Joyce Manard's novel of the same name, and a project that we already wrote about.
So, I'm sure you all know that Josh Brolin will play the lead in the whole thing, but, according to the latest reports, Kate Winslet will join him as the female lead as well.
Jason Reitman wrote the screenplay and will direct the drama which will tell us the story of a lonely mother whose 13-year-old son convinces her to take in a drifter who turns out to be a convicted murderer.
Not hard to guess who will star as a murderer and who as a lonely mother, right?
The project is set with Indian Paintbrush and Reitman's Right Of Way, and they will now set it with a distributor, Deadline reports.
Labor Day is set to start shooting in New England in 2012.
As usual, here's the novel description once again: "With the end of summer closing in and a steamy Labor Day weekend looming in the town of Holton Mills, New Hampshire, thirteen-year-old Henry, lonely, friendless, not too good at sports, spends most of his time watching television, reading, and daydreaming about the soft skin and budding bodies of his female classmates.
For company Henry has his long-divorced mother, Adele, a onetime dancer whose summer project was to teach him how to foxtrot; his hamster, Joe; and awkward Saturday-night outings to Friendly's with his estranged father and new stepfamily. As much as he tries, Henry knows that even with his jokes and his "Husband for a Day" coupon, he still can't make his emotionally fragile mother happy. Adele has a secret that makes it hard for her to leave their house, and seems to possess an irreparably broken heart.
But all that changes on the Thursday before Labor Day, when a mysterious bleeding man named Frank approaches Henry and asks for a hand. Over the next five days, Henry will learn some of life's most valuable lessons: how to throw a baseball, the secret to perfect piecrust, the breathless pain of jealousy, the power of betrayal, and the importance of putting others, especially those we love above ourselves. And the knowledge that real love is worth waiting for."
We'll keep an eye on it, so stay tuned!