Movie News
Katie Holmes and Chace Crawford are Responsible Adults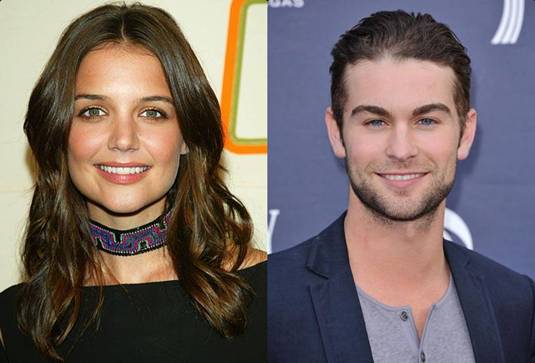 Hopefully her role wouldn't be later recast as it was in The Dark Knight – now it's for sure that Katie Holmes (Batman Begins) is signed on for the starring role together with Chace Crawford (Twelve) in the rom-com Responsible Adults, written by Alex Schemmer in his own debut as penner.
Jon Poll, the director of Charlie Bartlett and a producer/editor of Meet the Fockers, will helm the project. Michael Roiff along Julie Yorn is producing while Myriad Pictures is pre-selling worldwide rights in Cannes.
Kirk D'Amico from Myriad Pictures said,
We look forward to working with Michael Roiff again and with Julie Yorn. The script is very funny. Katie Holmes and Chace Crawford are appealing actors around the world. And Jon Poll is a a terrific filmmaker. We are really pleased to help bring Responsible Adults to the big screen."
The story circles around oldest medical student Liz Quinn (30), played by Holmes, who meets appealing 22-year-old Baxter Wood (Crawford). Together their chemistry is electric until she becomes conscious they have already met as she was his babysitter 15 years ago. But Baxter isn't going to throw in the towel.
Additional casting for supporting actors is underway. Responsible Adults is currently in the pre-production phase and filming is scheduled to begin in the fall in Los Angeles.
In 2005, Holmes appeared in the big screen adaptation of Christopher Buckley's satirical novel Thank You for Smoking about a tobacco lobbyist played by Aaron Eckhart, whom a Washington reporter, portrayed by Holmes, seduces.
Check out the trailer for this flick as well as Chace Crawford's Gossip Girl trailer. It's curiosity that Gossip Girl has replaced Holmes' Creek as the go-to drama on the WB/CW Network.
[youtube]http://www.youtube.com/watch?v=iBELC_vxqhI[/youtube]
Thank you for Smoking – Trailer
[youtube]http://www.youtube.com/watch?v=aKG6ZucW5IA[/youtube]
Gossip Girl Official Trailer