Movie News
Katie Holmes, William Hurt, Allison Janney in Flight for THE SEAGULL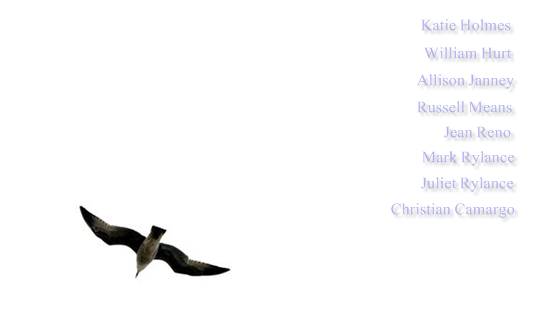 The Hurt Locker star Christian Camargo is set to make his directorial debut in a modern retelling of the famous play, The Seagull, written by Russian writer Anton Chekhov. The project has attracted an ensemble of stars for Camargo's mooted film including William Hurt, Jean Reno, Katie Holmes, Allison Janney, Mark Rylance and Juliet Rylance. Christian also wrote the script set in rustic New England over Memorial Day weekend. Juliet Rylance said:
(Christian's) script is delicately and beautifully written, with all the humor, desperation and longing that are synonymous with Chekhov.
Chekhov's 1896 masterpiece, at least in part is a tragic play about eternally unhappy people, but Chekhov has always surprised his audiences viewing it as a comedy, poking fun at human folly. All the characters are dissatisfied with their lives. Some desire love. Some yearn for success. Some crave artistic genius. But no one ever seems to attain happiness… Allison Janney will play a movie star Elizabeth, whose role is based on Irina Arkadina in The Seagull, while William Hurt will be her ailing brother, Pyotr Sorin and Katie Holmes will play his daughter, Nina Zarechnaya. Production is slated to start this summer in upstate New York.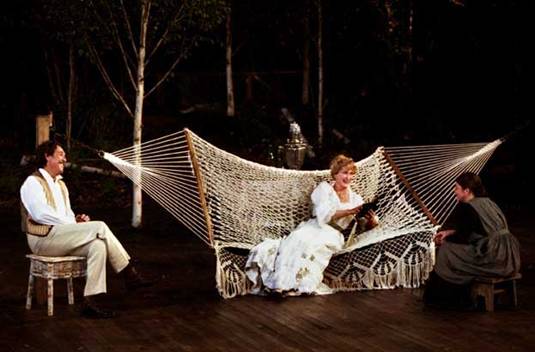 In 2001 the play was staged at the Delacorte Theater in New York City's Central Park starring Meryl Streep, Kevin Kline, Christopher Walken, Natalie Portman, Philip Seymour Hoffman, and John Goodman.