Movie News
Keira Knightley, Natalie Portman, Rachel Weisz, Anne Hathaway, Blake Lively or Naomi Watts In The Dark Knight Rises?
The latest and a real big rumor from Hollywood goes like this: Christopher Nolan has put the call out to fill two female lead roles in The Dark Knight Rises.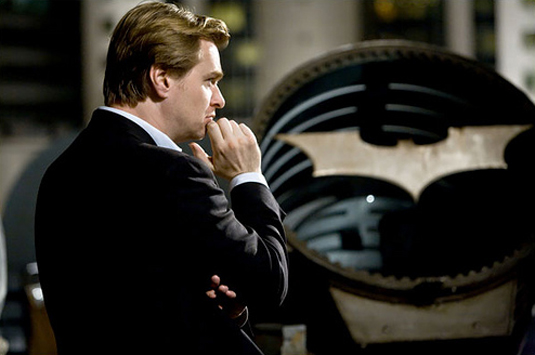 Actresses that Christopher Nolan has been rumored to have met with include Keira Knightley, Natalie Portman, Rachel Weisz, Anne Hathaway, Blake Lively and Naomi Watts. And we must admit this is pretty impressive. But how to expect less from great name such as Christopher Nolan!? According to Deadline, Nolan is casting for two different female roles. One of the roles is to be a love interest for Bruce Wayne (Christian Bale) and the other a villain. But that's not all. Just another one rumor, please. Movieweb reports that Charlize Theron is up for the role of Detective Sarah Essen and that Vera Farmiga had auditioned for Julie Madison, which will be the love interest role for Bruce Wayne. "Sarah Essen first appears in Batman #405, part of the Batman: Year One storyline. She is a detective partnered with then-lieutenant James Gordon. She and the married Gordon start a brief affair. She is murdered by the Joker and is hinted as the real Mother of Barbara Gordon (Batgirl). Julie Madison was originally portrayed as an oft-imperiled socialite who is engaged to Bruce Wayne. She was not aware of his activities as Batman when, in her first appearance, she was used as a pawn in the vampiric Monk's battle with the Dark Knight. She has also been associated with the villain Clayface." The Dark Knight Rises will star returning actors Christian Bale, Michael Caine and Gary Oldman as well as the recently-announced Tom Hardy in an unspecified role. As for Hardy, if he's playing a villain, we only know that it won't be The Riddler or Mr. Freeze. As usual, not much else is known about the characters other than that. The third installment of the Batman franchise, The Dark Knight Rises will start shooting this April in New Orleans with a release planned for July 20, 2012. With every new detail about on The Dark Knight Rises we'll be back!