Movie News
Kevin Corrigan Reteams With Russell Crowe For WINTER'S TALE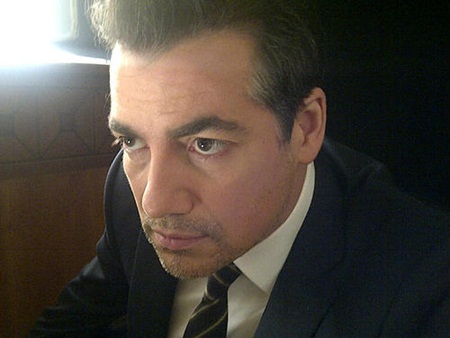 A native of the Bronx, New York, vet character thesp Kevin Corrigan is now set to reteam with his American Gangster co-star Russell Crowe on Akiva Goldsman's directorial debut Winter's Tale. Based on Mark Helprin's 1983 novel of the same name, the Warner Bros. drama stars Colin Farrell as a thief who breaks into the home of a dying young woman and ends up falling for her; Jessica Brown Findlay co-stars alongside William Hurt, Jennifer Connelly, Matt Bomer, Eva Marie Saint and Will Smith, who will cameo as a judge; Crowe stars as Pearly Soames, a ruthless crime lord and leader of the Short Tail gang who is after the thieving protagonist; Corrigan will be playing the key supporting role of Romeo Tan, right-hand man to Crowe's character and needs to track down our main thief character. Filming on the fantasy film set in 19th century and present-day Manhattan, Winter's Tale has been postponed in New York due to Hurricane Sandy at least one day. Corrigan who recently appeared in Seven Psychopaths, The Dictator and Revenge for Jolly! will next be seen on the hit CBS series 'The Mentalist'.
Here's a semi-official description of the novel:
New York City is subsumed in arctic winds, dark nights, and white lights, its life unfolds, for it is an extraordinary hive of the imagination, the greatest house ever built, and nothing exists that can check its vitality. One night in winter, Peter Lake—orphan and master-mechanic, attempts to rob a fortress-like mansion on the Upper West Side. Though he thinks the house is empty, the daughter of the house is home. Thus begins the love between Peter Lake, a middle-aged Irish burglar, and Beverly Penn, a young girl, who is dying.
Source: Variety