Movie News
Kids Are All Right Director in Negotiations for Fox's Alexander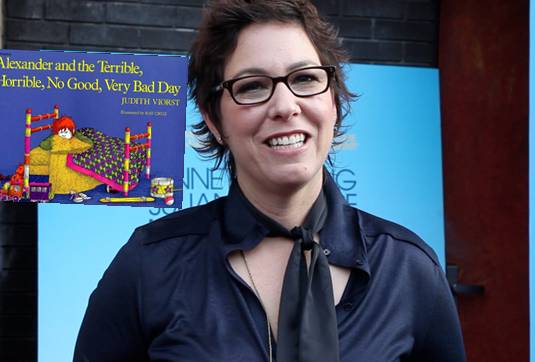 Well, here's something interesting to children whose parents grew up reading the classic kid's book Alexander and the Terrible, Horrible, No Good, Very Bad Day by Judith Viorst – Variety reports that Lisa Cholodenko is in talks to direct an adaptation of it for 20th Century Fox. Rob Lieber is penning the screenplay and Shawn Levy is to produce and develop under his 21 Laps banner.
From the moment he woke up, Alexander knew he was going to have a terrible, horrible, no good, very bad day. The melodrama of these words invites the reader to empathize with him. The whole slew of events that contribute to the day are truly horrible in the eyes of a child. Other characters include Alexander's two older brothers and their parents.
llustrated by Ray Cruz, Alexander was first published in 1972. Viorst's book has never been made into a big-screen, though it did serve for a half-hour animated musical that aired on HBO in 1990. Besides, the film has franchise potential with two sequels: "Alexander, Who's Not (Do Your Hear Me? I Mean It!) Going To Move" and "Alexander Who Used To Be Rich Last Sunday".
Cholodenko, best known for her highly acclaimed 2010 comedy-drama The Kids Are All Right, will continue her work on a TV series for HBO. Moreover, Cholodenko revealed in February that she is attached to adapt the Tom Perrotta novel The Abstinence Teacher.
Directing Alexander could be helpful for her to definitely jump into mainstream world, no doubt.
No details released yet about filming dates or locations or casting. We will inform you of any changes.
Check out the HBO cartoon by the same title below:
[youtube]http://www.youtube.com/watch?v=Ezbssw11724[/youtube]
Alexander and the Terrible, Horrible, No Good, Very Bad Day (1990) 1/3