Are you guys ready for some "coming-of-age drama"?
Well, whatever your answer is, we're here to share something interesting with you, and that something is an upcoming Hollywood project titled Hick, an adaptation of Andrea Portes' novel of the same name.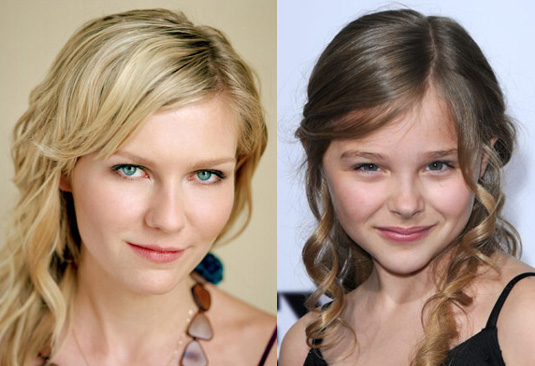 Now, guess who is set to star in the whole thing? How about Spider-Man star and Kick-Ass star?
Why not, we all like Kirsten Dunst and young Chloe Moretz, right?
And yes, we do know that you're interested, so, as usual, we're here to share some official description with you:
"Portes's chilling debut tracks a 13-year-old Nebraska girl's hard-going life on the road. Young Luli knows losers – her "aging Brigitte Bardot" mother, Tammy, and her father, Nick, go at each other every night at the Alibi, the watering hole in hometown Palmyra, Neb.
Tammy runs away one morning, and Nick soon follows, leaving Luli alone at home with the Smith and Wesson .45 her Uncle Nipper gave her. Pistol in tow, she hitches rides heading west to Vegas. A crooked man (literally; he "looks like an italic," says smart-alecky Luli) named Eddie picks her up briefly before throwing her out of the car.
Next comes cocaine-snorting grifter Glenda, who enlists Luli as an accessory to a robbery that goes awry. Glenda takes Luli under her wing. The two cross paths again with Eddie, who rapes Luli and ties her up in a secluded motel. Glenda comes to her rescue, but the confrontation with Eddie ends badly."
The film will be directed by Derick Martini who previously directed the film Lymelife and, at this moment we know that director is looking for a male lead (previously rumored Colin Farrel for the role of Eddie), and is planning a shoot early next year in New Mexico.
With every new detail about Hick – we'll be back, make sure you stay tuned!