Movie News
Kosinski Hints TRON 3 Might Be His 'Empire Strikes Back'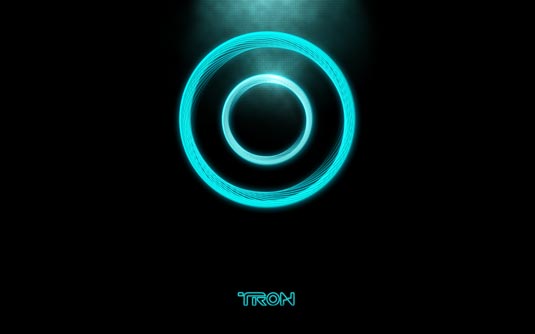 Filmmaker
Joseph Kosinski
has been in the news quite a bit recently, not only because of his newest sci-fi film Oblivion, but also because of the talk about the TRON sequel. Whether you liked it or not, TRON: Legacy has definitely brought the name Kosinski to public and tied it up with a visual filmmaker. The question of whether he can pull off a better story with his next film is yet to be answered. Recently he spoke to
Collider
about another sci-fi project –
TRON 3
(as it's known so far), the sequel to TRON: Legacy, which is still in the works at Disney (probably because the TRON: Uprising TV animated series is still ongoing). The TRON sequel was already in the news a bit earlier this week, when it was announced that
Garrett Hedlund
was confirmed to return to play Sam Flynn in TRON 3. That definitely sounds like things are moving along, which is why they asked Kosinski whether or not he would be returning to direct again and if so, what are his plans to improve the sequel. He responded:
"Well the only reason to go back, for me and I think for anyone involved would be if we could do something truly spectacular. We've been talking about it for a couple years and there's always been this idea, a big idea, in the back of my head that we've been talking about. The idea itself, the notion of what the next TRON could be, is exciting enough that it would be worth going back to do it. Obviously we hinted some things at the end of Legacy, it's kind of there for people to see what that potential is. So we just want to make sure that we have a script that delivers on that promise on an epic scale."
Interesting. So, the end of TRON: Legacy (spoilers!) shows Quorra in the real world, which might mean he's hinting at merging the TRON digital world with the real one on "an epic scale." Not sure if that is the direction they should be taking, but, Kosinski continued that he has a big idea that would redefine TRON again the way Empire Strikes Back took on A New Hope. Wow. Could he live up to those kind of REALLY bold claims? Here's what he said:
"I've said it would have to be our Empire Strikes Back for me to come back and for me to pull the whole team back together. I think we do have that idea. We do have the idea that feels big and really blows the doors off this franchise. It's hinted at promises of something for two movies now, for thirty years, so it's time to deliver on that. But the script's got to be at a level that makes it worth going back for, because it's a lot of work to make a movie like this and it's a multi-year project. So we've got our writer Jesse Wigutow on it right now writing, and fingers crossed if it all comes together, as we hope it will, there could be another TRON in the next few years, and it's going to be awesome."
That sounds a lot more optimistic, but I'm still not sure about whether it's happening or not. He does also hint again at the idea of the real world possibility, saying that it's been hinted at for "two movies now, for thirty years". But how exactly would they pull that off? I guess that's why he has the Empire Strikes Back idea. He explains why they're changing things up and the importance of time passing in relation to the plot:
"I don't want to say too much about it but the goal would not be to simply re-use. We're not going to re-use the assets from Legacy, that's no fun. If we're going to do to it we're going to reinvent all over again and it's going to be a whole new generation for reasons that are very story-driven. That's all I can say. I think time has passed. It feels like we're kind of real-time in step. So however much time has passed since Legacy came out would also have transpired in the real world. So it will still be contemporary. So let's say if the TRON sequel comes out in 2015, then four or five years have passed since the last movie."
How soon might we actually see this?
"There is certainly a chance, like I said; we're writing the script now. Sometimes with these things all the pieces fall into place. I mean, we've been talking about this for years and we don't have the script now, but sometimes things fall into place very quickly, and if everything lines up it could happen."
However, it's too early to tell and this is all speculation while we wait for updates. In either way, I can't wait to see this happening!