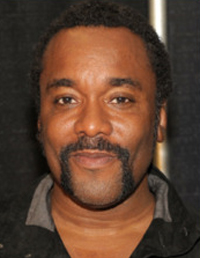 You all probably know that
Lee Daniels
, whose acclaimed drama
Precious
was a part of this year's Oscar race, will direct
Selma
, movie named after the Alabama town that played host to a historic civil rights march in 1965. We are here to remind you of this upcoming project, and to update news, especially those refering to a cast. Back in October, Daniels told that: "It's a moment in time in Martin Luther King and LBJ's life around the signing of the Civil Rights. It's a snapshot of the march. It's really Lyndon Johnson's story. Martin Luther King is a part of it, but it's really the arc of a man that starts out as a racist who is forced to look at himself in the mirror and then ultimately side with King. It's really a journey of a white cat and how he sneers at tradition and against George Wallace". Or, if you prefer, the civil rights drama is coming! It is a story about the place where segregation in the South was at its worst, leading to a march that ended in violence, forcing a famous statement by President Lyndon B. Johnson that ultimately led to the signing of the Civil Rights Act. In the meantime, the main speculation was the possible cast for this movie, but then Daniels revealed: "I had to do a lot of homework on the script, and I spent a lot of time writing. I feel like I'm caught up a little bit with that. I have to really start casting the movie because we're shooting it soon. The only person I've nailed in for sure is
Hugh Jackman
." The films focus is the contentious relationship between Johnson and Wallace, but the key roles of President Lyndon Baines Johnson and Ralph Abernathy are also set.
Liam Neeson
will play Johnson, and Daniels added: "We have
Cedric the Entertainer
, who is going to be  Ralph Abernathy. He is a really good choice, so we're excited about that." On the other hand, Alabama Governor George Wallace remains unconfirmed, but an offer is out and a deal is waiting to be finalized, although it was speculated that Robert de Niro might be up for this role. Last week it was announced that The King Jr. role belongs to
David Oyelowo
, and
Lenny Kravitz
already told that he will be part of the project, playing the role of Andrew Young. This definitely sounds like some big cast-list, but we must remind you that director already said "it's all over the place", so no wonder that the names of actors who will play crucial roles, like Wallace and Wilson Baker, are still unknown. For the end of this report, we could also remind you that Daniels hopes to start shooting in May, so make sure you stop by right here, and check the news about the rest of the cast.