Interview
Lee Pace Confirms His Audition for Star-Lord in GUARDIANS OF THE GALAXY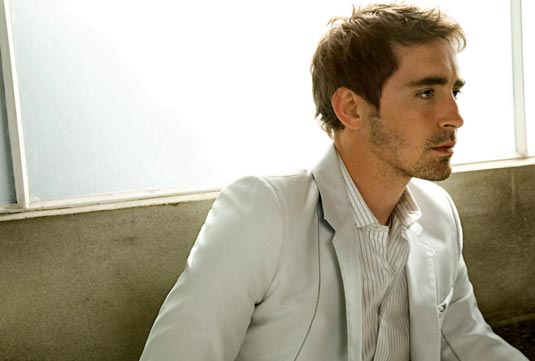 We reported a few days back that Lee Pace was short-listed – among some other actors like Joel Edgerton, Jim Sturgess, Jack Huston, Eddie Redmayne, James Marsden, Garrett Hedlund and Sullivan Stapleton – for the lead role of Star-Lord in Marvel's Guardians of the Galaxy, and the actor recently confirmed his upcoming audition. This year, Pace has already checked a historical drama in Steven Spielberg's Lincoln on his to-do list, as well as a sweeping fantasy epic in Peter Jackson's The Hobbit: An Unexpected Journey. He is now in the run for Peter Quill aka Star-Lord, a human-alien hybrid who is a master strategist and combat expert, wears an ability-enhancing suit, pilots a psychically-linked ship and is the leader of the Guardians of the Galaxy. As we said, Pace confirmed his upcoming audition for Guardians of the Galaxy in an interview with MTV. Check out the video below, followed by Pace's quotes: Pace commented on the opportunity to play Star-Lord as you can read below:
"I go in on Monday to meet them all and audition for it, so wish me luck…I'm very excited about it. The script is great…I have been [reading up on Star-Lord]. You want to know what you're doing. The character is a lot of fun. I hope it works out."
It's far from closing the deal for Pace, in spite of everything – it all comes down to whether or not his audition will line up with how director James Gunn imagined the character. Pace seems fully aware of his competition:
"We'll see. We'll see. I've got to audition. I've got to go get it. I actually love auditioning, so I'm happy to go meet them all and do it."
I think he's a fine actor, but he's not quite the first person that crosses my mind when thinking of Star-Lord (I'm a bit more inclined to see Edgerton, or even Stapleton, as fitting for the role). In the end, all we can do is to wait a bit more to see.