Movie News
Lionsgate Rebooting LEPRECHAUN Franchise
As a St. Patrick's Day symbol, the leprechaun is a smiling, merry little elf, so it's no wonder why Lionsgate made the announcement that is planning to reboot the
Leprechaun
series — St. Patrick's Day is coming right up. The series began in 1993 with Warwick Davis of Willow and anything that needed a little person, including Jennifer Aniston in her film debut. Despite the mixed reviews, the flick grossed nearly $ 9 million on a $900,000 budget. Film series that flourished thanks to the VHS market spawned five sequels like Leprechaun: In the Hood and Leprechaun: In Space.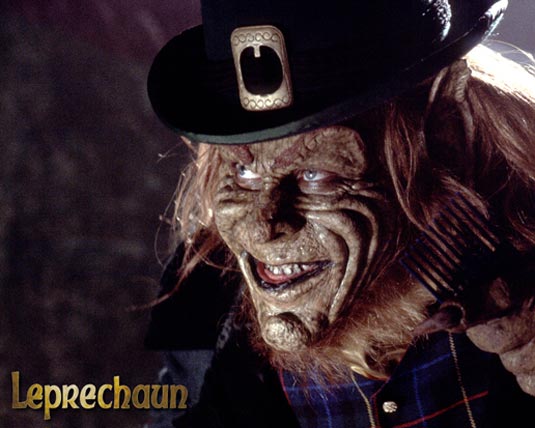 The Leprechaun remake is the first in a two-picture deal between Lionsgate and WWE Studios, who previously collaborated on See No Evil and The Condemned WWE head-honcho Michael Luisi stated:
We've been looking for ways to continue our relationship with Lionsgate and we saw Leprechaun as the perfect opportunity to take a well-known franchise and put a modern-day spin on it. This is a property we believe our audience will respond to, and we continue to look for ways to surprise and engage them.
Leprechaun is being eyed for a 2013 release, though there is currently no scribe, director or cast attached. The other picture has yet to be determined. If you're a fan of the genre, you kind of have to watch the original once to see what all the fuss is about. I recommend it as cheesy late night riffing fodder, free of 'a modern-day spin on it.' [youtube]http://www.youtube.com/watch?v=0xD8AE8ZcpA[/youtube]