Movie News
Luke Evans On Dawn of War (War of the Gods)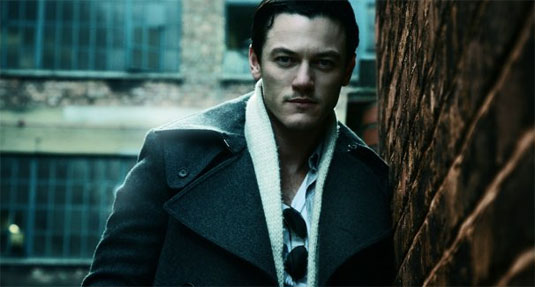 Luke Evans sure knows how to handle Greek mythology.
First, we had a chance to watch him in Clash of the Titans as Apollo, and now it looks like the actor will also be in charge for another godlike role because he's set to play Zeus in Dawn of War (previously War of the Gods) that will be directed by Tarsem Singh.
We already wrote about this movie, and you also had a chance to read what the director had to say about his upcoming project, right here on our site.
You also had a chance to read about some rumors that were referring to a possible cast, but now, Luke Evans, in an interview for MTV, has finally revealed the actors who will be joining him in the cast of forthcoming movie Dawn of War.
He said: "We have the very beautiful Isabel Lucas who is playing Athena, my daughter. She is stunning. And John Hurt plays me as an old man. I mean, does it get any better than that? That's uber-cool! In addition, we have Mickey Rourke, Stephen Dorff, Henry Cavill, Freida Pinto." Nice team, indeed!
Evans seems to be very excited, and it's quite interesting the way he describes the difference between his previous and an upcoming movie:
"Dawn of War really plays on the human side of the battle, whereas there are so many monsters in Clash of the Titans. This film really is very strongly based on Earth, I would say, and it is about the human battle. The gods have a very strong presence in Dawn of War, and it's a much bigger action film; this is way more action."
He also mentioned that the Zeus in this film is much more physical, and that's what makes him so exciting for him, while Canadian actor Corey Sevier steps in as Apollo this time. On the other hand, he believes that the main reason all actors are so excited about Dawn of War is the director Singh, who he described with those words:
"What's great about Tarsem is you only have to spend 10 minutes in his company to know the man is a visionary and a genius".
We agree, and that's why we're hoping that this time we would get a chance to see something fresh and different, because Hollywood definitely needs that!
With any new update about this movie, we'll be right here, and you'll be the first to know. So, stay tuned!