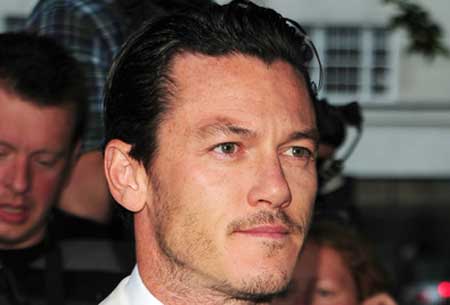 Mystery solved – Luke Evans will play archer Bard the Bowman in the upcoming Peter Jackson's movie The Hobbit!
And, if you think that's all, you're wrong, because according to the latest reports, Benedict Cumberbatch will also be the part of this project.
Apparently he will voice the dragon Smaug. So, we should now add them to the cast list which already includes Cate Blanchett, Ian McKellan, Hugo Weaving, Elijah Wood, Orlando Bloom, Andy Serkis and Stephen Fry.
As you already know, J.R.R. Tolkien novel is set 60 years before Lord of the Rings, with Bilbo the unassuming Hobbit who becomes a hero by obtaining a powerful ring in the face of challenges by the wicked Gollum and Smaug.
As Variety reports, the screenplays are penned by Fran Walsh, Philippa Boyens, Guillermo del Toro and Peter Jackson.
Jackson shot the first segments of the back-to-back pics in March and went on hiatus earlier this month for editing and visual effects work along with prepping for the next round of shooting.
Peter Jackson will also produce the films, together with Fran Walsh and Carolynne Cunningham; exec producers are Ken Kamins and Zane Weiner, with Philippa Boyens serving as co-producer.
Let us also mention that the above mentioned cast, Orlando Bloom will reprise his role as Legolas, Martin Freeman stars as Bilbo Baggins while Andy Serkis, Elijah Wood, Ian McKellen and Cate Blanchett will reprise their roles from The Lord of the Rings trilogy.
Part 1 of The Hobbit will hit 3D theaters in December 2012 while Part 2 comes in December 2013.