Being a holiday yesterday there simply is no news to report. I'm going to give you something I forgot to mention yesterday — some new set photos that have emerged online from George Miller's highly anticipated Mad Max: Fury Road.
After years of problems, delays, and setbacks, and 27 years since the last Mad Max movie came out (Mad Max Beyond Thunderdome) the fourth installment features new additions Tom Hardy, Charlize Theron, Nicholas Hoult, Rosie Huntington-Whiteley and Zoe Kravitz.
As some of you maybe saw the first photo of the supermodel-turned-actress Rosie Huntington-Whiteley on the Mad Max: Fury Road set, surrounding desert landscape, we've got some new photos from location in Africa that feature another model/star Abbey Lee Kershaw and some previously unseen vehicles that continue the signature look of the Mad Max franchise.
The film is said to be a reboot of the franchise, rather than a sequel or prequel, like the new Spider-Man movie.
Check out what the cameras are capturing below.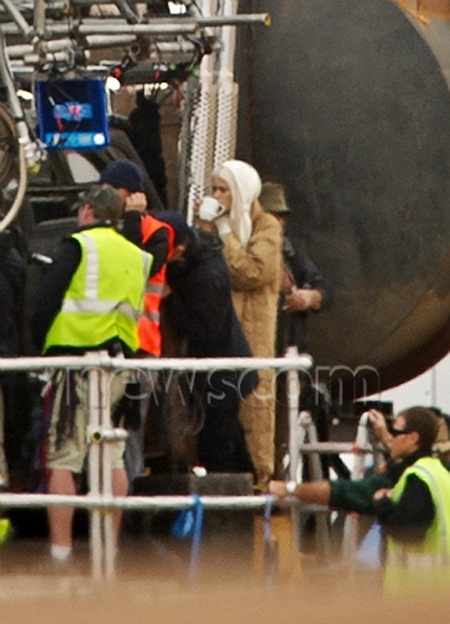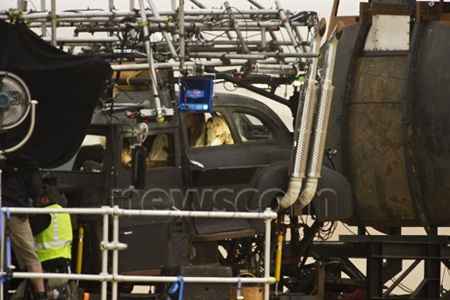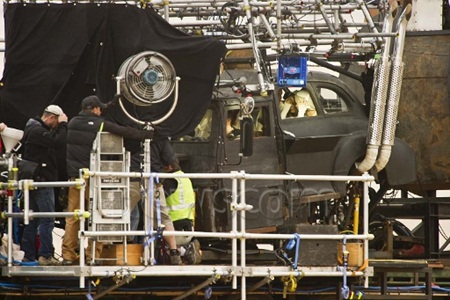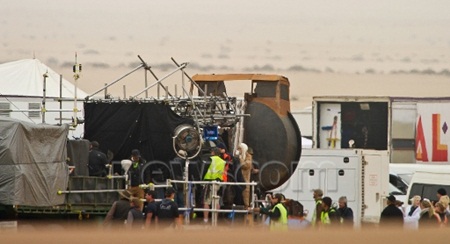 Source: Newscom