Movie News
Magnolia Pictures Landed Terence Malik's TO THE WONDER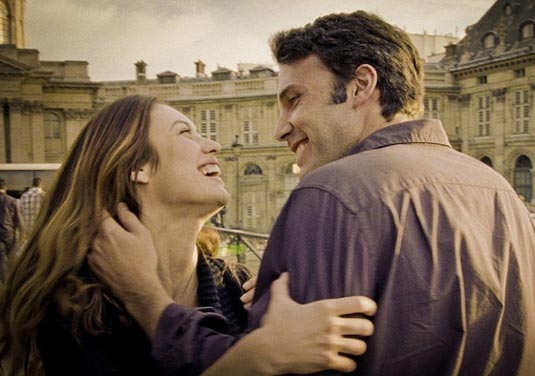 The Wagner/Cuban Company's Magnolia Pictures announced today that they have acquired US rights to Terrence Malick's To the Wonder, which premiered at the Venice Film Festival earlier this month.
This stunningly beautiful film reunites the renowned filmmaker with producers Sarah Green and Nicolas Gonda, as well as cinematographer Emmanuel Lubezki who all collaborated with him on The Tree of Life and The New World. The film was executive produced by Glen Basner of FilmNation, and Jason Krigsfeld and Joseph Krigsfeld of Brothers K Productions.
To the Wonder tells the story of Marina and Neil, who meet in France and move to Oklahoma to start a life together, but problems soon arise. While Marina makes the acquaintance of a priest and fellow exile who is struggling with his vocation, Neil renews a relationship with a childhood sweetheart, Jane. This lyrical, moving film boldly explores love in its many forms.
"It is an honor and a dream come true to be working with v, one of our greatest living filmmakers," said Magnolia President Eamonn Bowles. "To the Wonder is a romantic, haunting and beautiful film that will be endlessly rewarding for movie lovers."
Producers Nicolas Gonda and Sarah Green said:
"We are excited to partner with Magnolia for the release of To the Wonder. Magnolia has become a destination for the work of some of the world's most innovative and talented directors, and we are proud to align with this forward-thinking team."
The deal was negotiated by Magnolia SVP of Acquisitions v, with CAA on behalf of the filmmakers. Distribution legal for the filmmakers was provided by Frankfurt Kurnit Klein & Selz. Magnolia plans a 2013 theatrical release for the film.
To the Wonder comes to theaters in 2013 and stars Rachel McAdams, Jessica Chastain, Ben Affleck, Rachel Weisz, Javier Bardem, Olga Kurylenko, Michael Sheen and Amanda Peet.