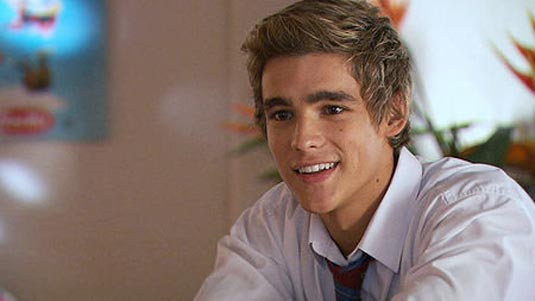 If we put together everything we've heard so far, Disney's new featured animation
Maleficent
won't just offer an insight into the story from the villainess' point of view, it will spin off an entirely new one, surrounding the famous fairy tale of princess Aurora (
Elle Faning
) and her arch-enemy (
Angelina Jolie
). Now director
Robert Stromberg
has found a prince, with Australian actor
Brenton Thwaites
signed up. Thwaites is a product of the actor factory Home And Away, and will be playing the as-yet-unnamed young prince (wasn't it Philipp?). The story starts with Maleficent slighted at the birthday celebration for Aurora and weaves a tapestry about tension between the human and fairy worlds and the idea that Maleficent herself may not have had the happiest of childhoods (father issues?).
Lesley Manville
,
Imelda Staunton
and
Juno Temple
are on to play the three fairy-godmothers charged with looking after Aurora as she sleeps through Maleficent's curse, while
Kenneth Cranham
will be the human king with his eye on conquering the fairy realm,
Sharlto Copley
as his half-human / half-fay offspring, and
Miranda Richardson
as Fairy Queen Ulla, who is also Maleficent's cold aunt.
Sam Riley
is also aboard as our anti-heroine's right-hand man. And I hoped it would be a raven. Darn! Linda Woolverton wrote the script and Stromberg is kicking off shooting next month, aiming for a July 2nd, 2014 US release date.