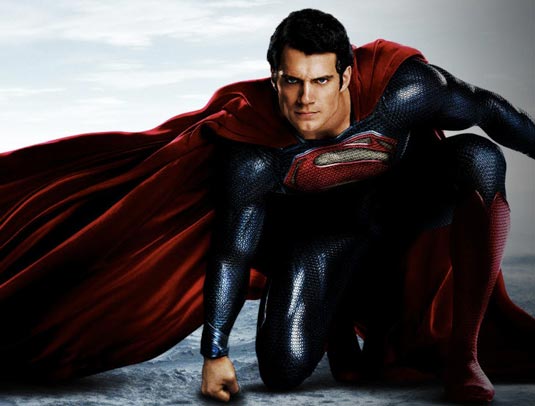 Ho ho ho, I have – that is, Warner Bros. has – something nice for you – so nice you might have thought it's Christmas, heheh. Failed joke attempt aside, it WOULD be a surprise if I was allowed to leave out that headline, but then you'd never click on the page to see this makes-me-twitch-with-anticipation fresh trailer for Zack Snyder's Man of Steel. Have a look: [jwplayer mediaid="146781″] HD-Quality 720p [1280 px] − 152 Мb (QuickTime) HD-Quality 480p [852 px] − 62 Мb (QuickTime) Synopsis:
In the pantheon of superheroes, Superman is the most recognized and revered character of all time. Clark Kent/Kal-El (Henry Cavill) is a young twenty-something journalist who feels alienated by powers beyond his imagination. Transported years ago to Earth from Krypton, a highly advanced, distant planet, Clark struggles with the ultimate question 'Why am I here?' Shaped by the values of his adoptive parents Martha (Diane Lane) and Jonathan Kent (Kevin Costner), Clark discovers having extraordinary abilities means making difficult decisions. When the world is in dire need of stability, an even greater threat emerges. Clark must become a Man of Steel, to protect the people he loves and shine as the world's beacon of hope – Superman.
Man of Steel hits the theaters on June 14th, 2013 and it also stars Amy Adams, Russell Crowe, Michael Shannon, Laurence Fishburne, Antje Traue and others.