Movie News
Mark Millar Wants Brad Pitt and Johnny Depp in Nemesis Movie, Kick-Ass 2 Has Been Greenlit
You can like him, or not, but there are two things about
Mark Millar
that you just can't ignore. First – he likes to talk. Second – his comics have been made into good movies –
Wanted
and
Kick Ass
of course.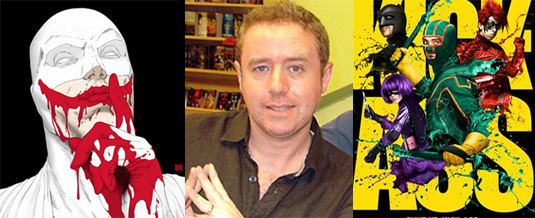 We all had a chance to hear some rumors about Kick Ass sequel, but now, speaking on BBC Radio Five Live, Millar said that the whole project has already been "greenlit"! "The estimate is Kick-Ass will do 100 to 150 million on DVD based on the American sales, you know, so it'll end up making a quarter of a billion on a 28 million investment. So it should be okay! So the sequel's greenlit, we can go ahead and do the follow up now, you know. The first made so much compared to what it cost it would be crazy not to." And then, Millar had a little interview with MTV, too, so up there we found out that: "We're probably about nine months away from production starting, at the earliest, because Matthew Vaughn's got to do X-Men: First Class…Matthew just wants to get 'X-Men' done next year then hopefully we'll just go straight into
Kick-Ass 2
, that's the plan." Like that's not enough of promises, we also learned that that "director
Tony Scott
is pursuing
Brad Pitt
and
Johnny Depp
for his new film
Nemesis
. Milar explained: "'I got a call from him, literally a month ago. It was one of those very surreal things. He said "who do you fancy for it?" I said "I don't know, Brad Pitt, Johnny Depp", so he said "that's good, we'll give them a call." We'd be thrilled to see this! Nice plans, indeed, but, still, let's wait and see what will happen.