Movie News
Mark Ruffalo and Scarlett Johansson Set for CAN A SONG SAVE YOUR LIFE?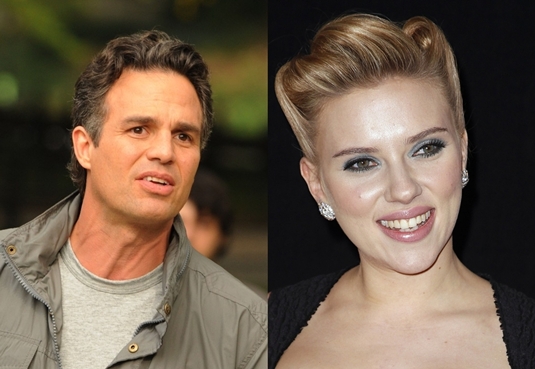 One more film will be shopping to buyers in Berlin next week, titled
Can a Song Save Your Life?
and has added The Avengers stars
Mark Ruffalo
and
Scarlett Johansson
to its cast. Johansson will take on the lead role in the film acting a woman named Gretta who moves to New York City to pursue musical dreams with her long-time boyfriend. When he dumps her for the fame and fortune of a big solo contract, she meets a down-on-his luck record producer (Ruffalo) who spots her raw talent singing in a local bar. They may be each other's last chance to successfully turn around their lives. The feel-good romance is written and to be directed by
John Carney
(Once), while Anthony Bregman is attached to produce the film along Judd Apatow. Carney will be working with Grammy-award winning songwriter, Gregg Alexander (New Radicals), on the music for the film. Exclusive Media's Head of Production, Tobin Armbrust said:
This is a beautiful and soulful story which we are honored to help John bring to life.
Johansson who will reprise her role in Disney's The Avengers and who can be seen in We Bought a Zoo has released two albums — one solo and one with Pete Yorn. Ruffalo will also be seen in Disney's upcoming The Avengers and is attached to star in Ryan Murphy's A Normal Heart. Watch Johansson singing the title song from her debut album Anywhere I Lay My Head. [youtube]http://www.youtube.com/watch?v=D5B1HqumqcM[/youtube]