Movie News
Mark Wahlberg, Marion Cotillard and Zoe Saldana in BLOOD TIES?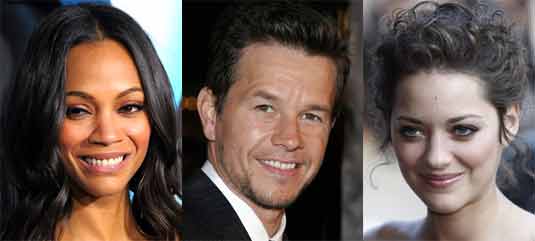 Here's something and I'm sure you're going to love it! French actor Guillaume Canet is on board to direct his English-language directorial debut titled Blood Ties.
We're actually talking about a remake of 2008′s Les Liens Du Sang project, where Canet also starred.
But what's really great about this project is the fact that we already have three great names attached to the whole thing, because Mark Wahlberg, Marion Cotillard and Zoe Saldana may all star in it!
So, Blood Ties is the story set in the 1970s and centers on two brothers, one a cop, the other a criminal fresh out of prison who somehow manages to be the favorite of the family.
Not much detail at the moment, but when it comes to the above mentioned cast, we're definitely interested!
Unfortunately, still nothing official on all that, but there are rumors that Wahlberg is eyeing the role of the cop.
On the other hand, still nothing on whom Canet's partner Cotillard or Saldana would play, or if director Canet will step in front of the camera again or not.
Let us also mention that Canet's been working on the script with James Gray (man responsible for The Yards and We Own The Night titles).
As usual, we'll let you know about every new update, so make sure you stay tuned!
[youtube]http://www.youtube.com/watch?v=cVeT1GC6GY0[/youtube]
Les Liens Du Sang (Rivals) Trailer