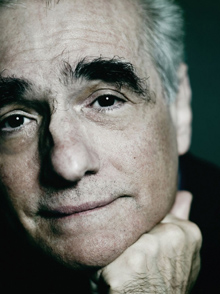 Ok guys, we already know that
3D
adaptation of
Brian Selznick
's novel
The Invention of Hugo Cabret
is coming, and we're all very excited to see what legendary director
Martin Scorsese
will do with this story. And yes, we all had a chance to hear that he's very excited by 3D as well, but trust us, it looks that this project is going to be an extraordinary one… Scorsese previously said: "if the camera move is going to be a 3D effect, it has to be for dramatic purposes – not just throwing spears at the audience. And that, maybe I can't do that. Maybe my daughter's generation, she's 10 now, can think that way." And now, a little update! Filmmaker's longtime collaborator/editor Thelma Schoonmaker added: "Scorsese is in love with 3D. He looked at Avatar and Alice in Wonderland and he didn't feel that the 3D he saw was as interesting as in the old ones like Dial M for Murder and House of Wax. He's decided he wants to be stronger with 3D to make it jump out at you. He's going to go a little bit further with it. It's a whole new kind of film for us, very visual, very little dialogue, lots of opportunities for wonderful 3D shots, because the boy's job is to keep the clocks wound, so you can imagine the giant wheels being built. Everyone's very excited about it. It will have a broad appeal, it won't just be Scorsese fans going to this, it will be kids and families and Scorsese fans." Any surprise? Guess not, and at least we must admit it's nice to hear that something new is possible with this 3D trend. We are here to remind you of this book official description: "Orphan, clock keeper, and thief, Hugo lives in the walls of a busy Paris train station, where his survival depends on secrets and anonymity. But when his world suddenly interlocks with an eccentric, bookish girl and a bitter old man who runs a toy booth in the station, Hugo's undercover life, and his most precious secret, are put in jeopardy. A cryptic drawing, a treasured notebook, a stolen key, a mechanical man, and a hidden message from Hugo's dead father form the backbone of this intricate, tender, and spellbinding mystery." Scorsese definitely gathered around himself some interesting team.
John Logan
penned the screenplay adaptation of Selznick's bestselling children's novel, and continue with quite impressive cast list like
Sacha Baron Cohen
as the inspector,
Ben Kingsley
as the old man,
Asa Butterfield
as the titular Hugo Cabret and that super girl
Chloe Moretz
will play "an eccentric, bookish girl" who comes into Hugo's life as he navigates the Parisian train station where he lives.
The Invention of Hugo Cabret
is expected to hit theatres in December 2011. Stay tuned!