Movie News
Martin Scorsese to Direct Movie About Elizabeth Taylor and Richard Burton Romance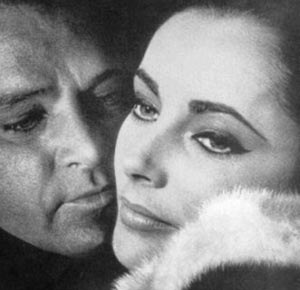 Martin Scorsese is one busy guy these days. But don't worry, we're not going to write about that Hugo Carbet project which is currently in post-production, because Scorsese is already eyeing a movie about the romance between Elizabeth Taylor and Richard Burton.
Yeah, this could be something interesting indeed, and Paramount Pictures will be behind the whole thing. So make sure to check out the rest of this report for more details.
Thanks to Deadline, we learned that guys from Paramount Pictures have optioned Furious Love, the book by Sam Kashner and Nancy Schoenberger that was published by HarperCollins last year.
The upcoming film will be produced by Julie Yorn, Gary Foster and Russ Krasnoff of Krasnoff Foster Productions and Scorsese through his Paramount-based Sikelia banner.
A screenwriter will be hired shortly, and in the meanwhile here's the official synopsis for the above mentioned book:
"In this dual biography of the two legendary film stars, the authors draw upon new information, including interviews with Elizabeth Taylor and with the Burton family, to capture the famously passionate and tumultuous relationship between the legendary couple.
Already well known for her multiple marriages when she met him, Elizabeth Taylor added fuel to the flame of her own celebrity in 1964 by embarking on an affair with her married Cleopatra leading man, Richard Burton. The two became inseparable, and their personal charisma, scandalous love affair, and tempestuous relationship captured the attention of the press and the public worldwide, giving rise to the paparazzi phenomenon.
It's a mesmerizing tale, but it's also sad, and sometimes ugly, as the two stars engaged in vicious fights, nursed their jealousies and insecurities, and descended into alcoholism while outwardly living a life of glamour and sophistication."
We'll definitely keep an eye on this project, make sure to stay tuned!