Movie News
Matt Reeves to Adapt This Dark Endeavor: The Apprenticeship of Victor Frankenstein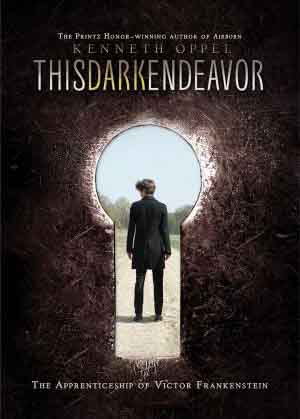 Here's something interesting. And yes, it has a lot to do with Frankenstein. Let Me In helmer, Matt Reeves will be in charge for the upcoming adaptation of Kenneth Oppel's novel titled This Dark Endeavor: The Apprenticeship of Victor Frankenstein. So, as you see, Reeves is one busy guy these days…
And he definitely likes this vampire stories. He's already attached to a film based off the short story 8 O'Clock in the Morning as well as an adaptation of the vampire novel The Passage. And, of course, the above mentioned This Dark Endeavor: The Apprenticeship of Victor Frankenstein.
We're actually talking about a prequel to Mary Shelley's classic horror tale, and accrodring to Deadline, Jacob Aaron Estes (The Details) is responsible for the script. Summit Entertainment will be behind the project and as usual, here's a little description of the whole thing:
"Victor and Konrad are the twin brothers Frankenstein. They are nearly inseparable. Growing up, their lives are filled with imaginary adventures…until the day their adventures turn all too real.
They stumble upon The Dark Library, and secret books of alchemy and ancient remedies are discovered. Father forbids that they ever enter the room again, but this only peaks Victor's curiosity more. When Konrad falls gravely ill, Victor is not be satisfied with the various doctors his parents have called in to help.
He is drawn back to The Dark Library where he uncovers an ancient formula for the Elixir of Life. Elizabeth, Henry, and Victor immediately set out to find assistance in a man who was once known for his alchemical works to help create the formula. Determination and the unthinkable outcome of losing his brother spur Victor on in the quest for the three ingredients that will save Konrads life. After scaling the highest trees in the Strumwald, diving into the deepest lake caves, and sacrificing one's own body part, the three fearless friends risk their lives to save another."
Let us know what you think about this one, and as usual, make sure to stay tuned for more updates!